Martin Scorsese Is Back To Bashing Rotten Tomatoes And Cinemascore, Again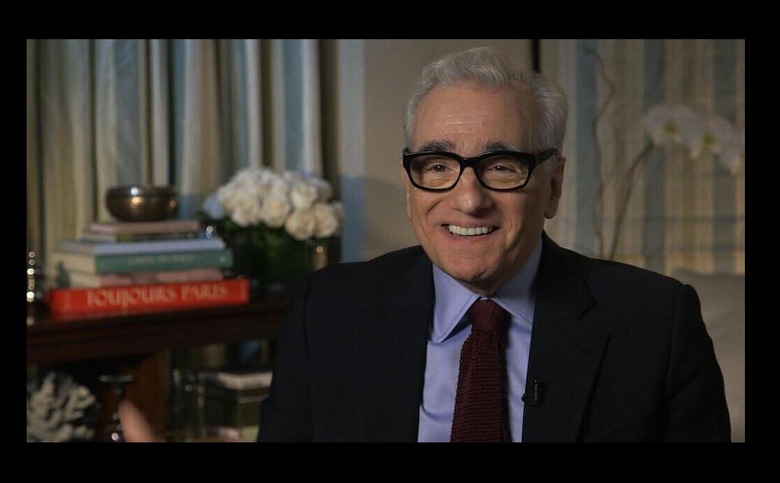 It's no secret that Martin Scorsese isn't a fan of Rotten Tomatoes. In fact, he's penned an entire essay denigrating the website and other review aggregators like it, calling them "hostile to filmmakers." And now the legendary director is back at it again, reviving the Martin Scorsese Rotten Tomatoes feud with several new inflammatory remarks against the review aggregator website.
Scorsese received the inaugural Robert Osborne Award at this year's TCM Classic Film Festival, and he used his speech to explain that review aggregator websites are "devaluing cinema" (via Entertainment Weekly).
"The horrible idea they reinforce [is] that every picture, every image is there to be instantly judged and dismissed without giving audiences time to see it. Time to see it, maybe ruminate and maybe make a decision for themselves. So the great 20th-century art form, the American art form, is reduced to content."
Here is where I kind of agree with Scorsese. More and more, the movie industry is starting to feel like a content-generating machine, producing quantity over quality. But I don't think that Rotten Tomatoes is the culprit here. If anything, Rotten Tomatoes — with its focus on reviews from top, trusted critics — would help separate the "content" from the compelling movies. And Hollywood movie executives have pointed their fingers at Rotten Tomatoes in the past for falling box office returns on those exact films that fall in the mind-numbing "content" category.
Scorsese continued in his speech:
"All movie images are lumped together. You've got a picture, you've got a TV episode, a new trailer, you've got a how-to video on a coffee-maker, you've got a Super Bowl commercial, you've got 'Lawrence of Arabia,' it's all the same...[Viewers] can turn a picture off and go straight to the next piece of content. If there's no sense of value tied to a given movie, of course, it can be sampled in bits and pieces and just forgotten."
Yeah, at this point, I'm not sure Scorsese knows what Rotten Tomatoes does. The phenomenon that he's deriding — of TV, movies, Super Bowl commercials — seems to fit more along the lines of streaming services like Netflix. Which, ironically, is the company for which Scorsese is directing his highly anticipated next film, The Irishman. Critics and traditionalist film festivals like Cannes have bashed Netflix for producing this very attitude that devalues the movie-going experience. Hell, Netflix CFO David Walls himself admitted that the streaming service's chief strategy is the more "content," the better.
"You know the difference between a YouTube video and the great American art form," Scorsese concluded. "You react against the devaluation of cinema and movies by showing up."
There's no set theatrical release for The Irishman, but it's expected to hit Netflix sometime in late 2018 or 2019.