Mel Gibson Is Directing A WWII Thriller Called 'Destroyer', May Co-Star In 'The Six Billion Dollar Man'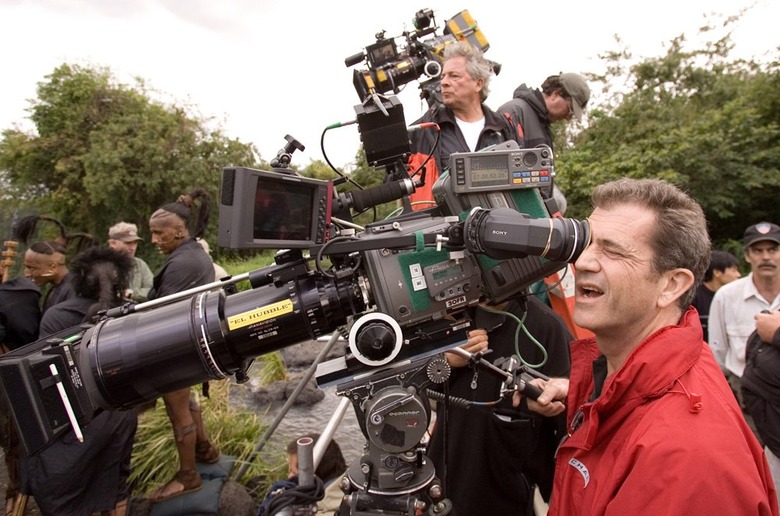 In 2006, actor/director Mel Gibson was arrested for driving under the influence and went on a now-infamous rant using anti-Semitic, racist, and sexist comments. After apologizing and spending the next decade in director's jail, he made a comeback with 2016's Oscar-nominated Hacksaw Ridge and has eased his way back into the Hollywood limelight.
Now his comeback continues, as a new report indicates that not only is he lining up a new directing gig, but he's also being actively courted to play a supporting role in a new Warner Bros. action film. Read about the latest Mel Gibson movie below.
The Hollywood Reporter says that Gibson will next direct a World War II naval thriller called Destroyer, which is based on author John Wukovits's book Hell from the Heavens: The Epic Story of the USS Laffey and World War II's Greatest Kamikaze Attack. The story tracks the heroic crew of the USS Laffey, nicknamed "The Ship That Would Not Die" after its crew defended it against multiple kamikaze attacks in 1945. Rosalind Ross, who wrote an episode of a little-seen 2014 TV show called Matador, wrote the script. (THR says she's also Gibson's longtime girlfriend.)
Meanwhile, actor Mark Wahlberg has reportedly convinced Warner Bros. to court Gibson for a role in The Six Billion Dollar Man, a modern day film adaptation of the popular 1970s TV series The Six Million Dollar Man. It's unclear which role Gibson would play in the film, but Wahlberg apparently went to bat for him after their collaboration playing father and son in last year's Daddy's Home 2.
The timing of Destroyer hinges on if Gibson officially secures a role in The Six Billion Dollar Man. The latter film begins shooting this fall and is expected to stretch into the winter, so Gibson may have to wait until his role wraps before jumping behind the camera again for Destroyer.
Hollywood loves a comeback story, and the industry appears to be willing to welcome Gibson back into the fold with open arms – even Warner Bros., the same studio that spoke to Gibson about potentially directing Suicide Squad 2 after having the cast of The Hangover 2 revolt when Gibson was supposed to have a cameo role in that movie back in 2014. Personally, I know that I'm not ready to forgive and forget. (Remember that time he told his girlfriend, "You look like a fucking bitch in heat, and if you get raped by a pack of ni**ers it'll be your fault. All right? Because you provoked it"? Charming stuff.) But that's a line audience members have to draw in the sand for themselves.