Rumor: Is Deranged Genius Ben Wheatley Making A Marvel Movie?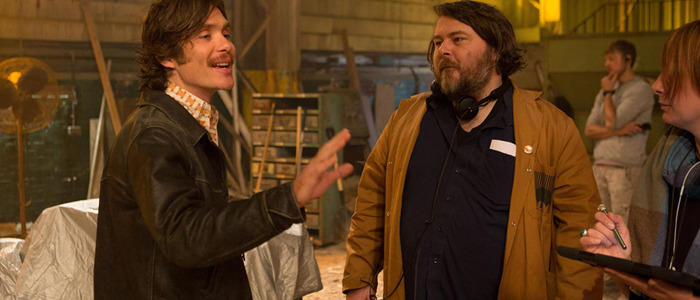 Marvel Studios is keeping things very close to the vest when it comes to their plans beyond Avengers 4. We know of a few projects that have been given the go-ahead already – Guardians of the Galaxy Vol. 3, another Spider-Man sequel, etc. – but now a new rumor has us wondering if the studio is planning something bizarre as well.
Rumor has it that Ben Wheatley, the director of movies like Kill List, Free Fire, and Sightseers, has been offered the director's chair on a new Marvel Studios film. Take this with a huge grain of salt for now, but we dive into the possibilities of this Ben Wheatley Marvel rumor below.
Ben Wheatley Marvel Rumor
On The Adam Buxton Podcast (via The Playlist), the host was speaking with English actor/comedian Bob Mortimer about his upcoming projects when Mortimer spilled the beans about Wheatley's new gig:
"That was a movie script we were going to do with – I think it was Film4. It's tricky, but we keep plugging away. We've got one in at the moment that nearly got going that we hope we'll make which is about Michael Jackson. He left a glove, one of his training gloves that he used when he wasn't on stage, and it's a very valuable item now, and there's a few people trying to get ownership of it. It's just a road movie thing. But we were about to start that, but you know Ben Wheatley? Ben Wheatley got offered one of the big Marvel films, so it wasn't for us to say, 'You ain't doing that, Ben.'"
What Marvel Film Could Wheatley Direct?
Wheatley has a bit of a dark, sadistic streak that makes me wonder how he'd possibly fit in with the Disney/Marvel tone. Still, he's proven to be an extremely varied filmmaker, tackling dark comedies like Sightseer and Free Fire, a brutal movie about class warfare like High-Rise, a trippy period piece like A Field in England, and one of the most unsettling and suspenseful films I've ever seen in a theater, Kill List. If Mortimer is right about Wheatley making a Marvel movie, the filmmaker's bouncing between genres makes it tough to pin down exactly what kind of Marvel movie he could make.
If I had to speculate, though, I wouldn't be surprised to see him tackle a movie set deep in the cosmic side of the Marvel Cinematic Universe. I can't really see him stepping into an established ongoing film franchise, but I can totally imagine a scenario in which he and his longtime writer/producer Amy Jump bring a handful of weird, quirky comic characters to the big screen. Last we heard, Wheatley was developing a remake of The Wages of Fear and a monster hunting film called Freakshift, but we aren't sure about the current status of either of those projects at the moment.
In an interview with Little White Lies, Wheatley said that if he was going to make a Marvel movie, he wanted it to be based on Marvel Zombies:
"I don't really know how those things work. 'Marvel Zombies' hasn't been done which is what I'm interested in. Maybe that's a bit too niche. Marvel's interesting in that it's kind of a hybrid of cinema and television. A very, very expensive TV show that you buy a pass for every three months."
Marvel Studios has embraced the idea of making superhero movies in different subgenres (heist film, conspiracy thriller, etc.), but would they be willing to branch out into full-fledged horror? The zombie idea might be a way to bring back the characters that don't end up being resurrected in Avengers 4, so maybe this idea isn't that outrageous. We'll keep you posted when we hear more, but in the meantime, I'd love to know what you think about the possibility of Ben Wheatley directing a Marvel film. What story would you like to see him tackle?