'The Killer' Remake Starring Lupita Nyong'o In The Works With Original Director John Woo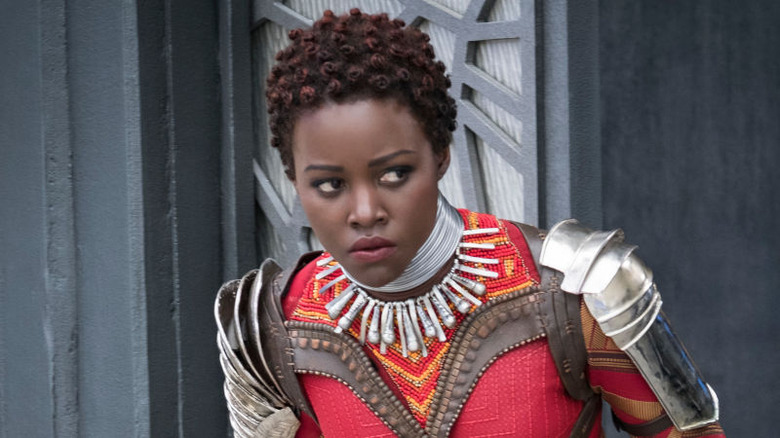 The Killer was not John Woo's first movie, but it was the movie that put the director and his instantly recognizable flavor of Hong Kong action on the international map. American action films have spent the past 30 years shamelessly cribbing from Woo's filmography, so a Hollywood remake of this bonafide classic was inevitable. The news that this is finally happening is not surprising.
What is surprising is that Woo himself is returning to direct and that Oscar-winner Lupita Nyong'o will star, gender-swapping the role originally played by Chow Yun-Fat. And like that, I'm suddenly interested in a The Killer remake.
Deadline has the news, reporting that Universal wants to fast track the production, which will shoot in France and Germany later this year. Woo is among the laundry list of producers on the film, which was written by Collide's Eran Creevy (Collide) and 10 Cloverfield Lane's Josh Campbell & Matt Stuecken. Veteran screenwriter Brian Helgeland (Man on Fire, L.A. Confidential) is working on a new pass.
Released in 1988, The Killer follows a professional assassin who accidentally blinds an innocent girl during a job. Wracked with guilt, the killer decides to embark on one final job to get the money to pay for an operation that could restore her sight. Lots of bullets are fired, the body count rises, and because this is John Woo we're talking about, it's all done with a very specific blend of kinetic violence, balletic choreography, and painfully earnest melodrama.
Nyong'o is an inspired choice for the lead role, not only because it's a refreshing change from the bland white guy who would have been cast in this a decade ago, but because she's a movie star just waiting for her big moment. Sure, she took home an Academy Award for her incredible work in 12 Years a Slave, but she was buried under pixels in two Star Wars movies and had to play second banana to the title character in Black Panther. She's an incredible performer, charismatic and funny and capable of plumbing incredible emotional depths. A filmmaker like Woo, not one afraid to shy away from mingling action and sentiment, could make for a wonderful collaborator.
Of course, the elephant in the room here is Woo's hit-and-miss western filmography. Stolen by Hollywood after his initial string of unforgettable action films, Woo made bonkers and brilliant movies like Broken Arrow and Face/Off before making dull fiascos like Paycheck, Windtalkers, and Mission: Impossible II. Hopefully, Woo will be energized by being tasked with revisiting one of his masterpieces...and hopefully, the studio will just stay out of his way.
There's no release date window for The Killer just yet, but Woo fans should know that his new movie, Manhunt, arrives on Netflix this Friday.