'Avengers: Infinity War': What Did You Think?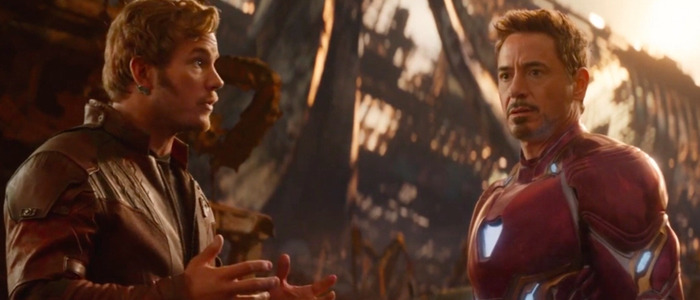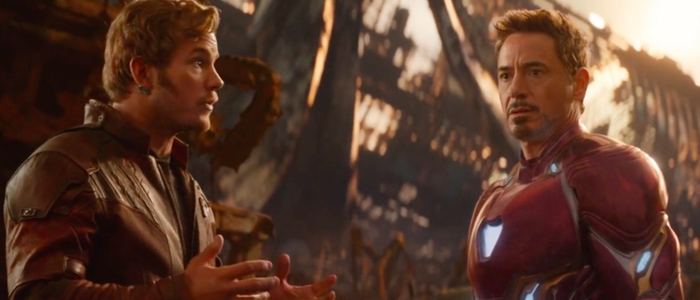 Avengers: Infinity War is now playing in theaters everywhere, and we want to know what you thought of Marvel's latest blockbuster. Did you love it? Did you hate it? Did it leave you a sobbing mess as the credits rolled? We want to know! Tell us your Infinity War reactions!
Have you seen Avengers: Infinity War yet? I'm guessing you have, and if so, we want to hear from you. Marvel's latest is a huge, epic, and frequently surprising culmination of every single MCU film up until this point. So far, the reactions seem to be mixed-to-positive. The film is sitting at 84% on Rotten Tomatoes, with the current critical consensus stating:
Avengers: Infinity War ably juggles a dizzying array of MCU heroes in the fight against their gravest threat yet, and the result is a thrilling, emotionally resonant blockbuster that (mostly) realizes its gargantuan ambitions.
In his review for /Film, Josh Spiegel awarded Infinity War a so-so 6 out of 10, and said the film felt like "half of a completed puzzle":
Infinity War, by design, feels like one half of a completed puzzle, with the other pieces strewn about waiting to be put together. Maybe once it's whole, the puzzle will be wholly satisfying. For now, Infinity War suggests that Marvel is able to wrangle together a massive, charming cast, but not quite create a story that deserves their presence.
/Film Editor-In-Chief Peter Sciretta seemed pleased with the film, comparing it to the ultimate blockbuster sequel, The Empire Strikes Back:
#InfinityWar is everything you want, nothing you expect. It's funny, surprising, dark, filled with delightful interplay between characters never seen on screen before. I know many filmmakers say they are trying to make a sequel in the vein of Empire Strikes Back, this succeeds.

— /Film (@slashfilm) April 24, 2018
Managing Editor Jacob Hall was impressed with Infinity War as well, although he stressed that the film is tailor-made for Marvel fans, and not those who aren't entirely on board with the MCU. Jacob also was happy with the film's big bad, Thanos.
AVENGERS: INFINITY WAR: Catnip for nerds, meaning me. Not going to win over those not already on board the MCU train, but those who are? Maaaan, what an experience.

— Jacob Hall (@JacobSHall) April 27, 2018
The most surprising thing about AVENGERS: INFINITY WAR is that Thanos isn't just a good villain, he's a *great* villain, sublimely played with chilling sobriety by Josh Brolin.

— Jacob Hall (@JacobSHall) April 27, 2018
Weekend Editor Ethan Anderton seemed to be the member of the /Film staff most impressed with the film, declaring it to be a "blockbuster milestone":
#Avengers #InfinityWar will leave you breathless. It is full of jaw-dropping moments, unbelievable action and spectacle the likes of which you'd never dreamed you'd see on the big screen. It's a bold blockbuster milestone that doesn't pull any punches. Wow. Just wow.

— Ethan Anderton (@Ethan_Anderton) April 24, 2018
And then there's me! I'll have a longer, more in-depth spoiler review up on Monday. Overall, though, I enjoyed Infinity War for its entertainment value. But I also felt like the film seemed incomplete. It's clearly the first half of a much bigger picture, and I feel like Infinity War will work much better when combined with Avengers 4 as one big, long epic movie. I really liked Thanos' sad violin theme music, though!
But enough about us, what about you? Tell us your Avengers: Infinity War thoughts in the comment section below!