VOTD: 'Stranger Things 3' Cast Gets Together To Begin Production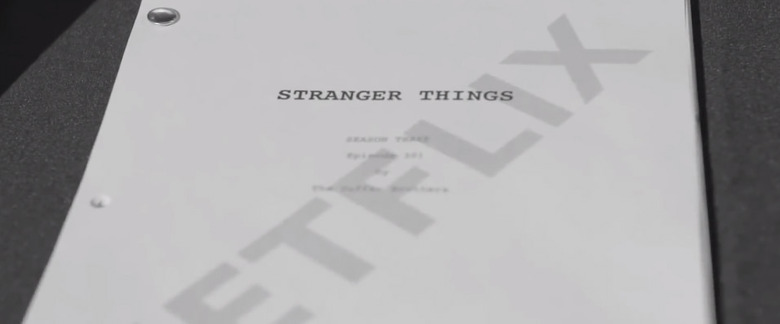 While we still don't know exactly when we'll get to see the third season of Netflix's his sci-fi horror show Stranger Things, word on the street is that new episodes might not debut until 2019. But Netflix is all about the long lead when it comes to getting the hype train cranked up, and they've just announced the start of production that kicked off earlier this month.
A new Stranger Things 3 video revealed production on the next installment of the Netflix series began on April 20 this year, probably to keep all the kids from blazing it up and getting in all sorts of tabloid-worthy trouble. You know how these Hollywood kids operate. In addition to showing the arrival of some of our favorite cast members, it also teases the arrival of new ones as well.
Stranger Things 3 Video: Now in Production
The video doesn't reveal any details about the forthcoming season of Stranger Things. Even if you try to see what the front page of that script says, you'll see that the episode title isn't actually listed on the cover, so there aren't any revelations to be found. But the video does confirm new "strangers" like Maya Hawke, Cary Elwes and Jake Busey as the first table read for the first episode of the season comes together.
As of now, little is known about Stranger Things 3, but that's how we like it. As of now, we know the new season will take place in 1985, allowing for plenty of Back to the Future references, and there will be only eight episodes this time, just like the first season. Some other small details were revealed over here, but otherwise, we're going to be waiting awhile before any new information surfaces.