'Star Trek 4' Director Is S.J. Clarkson – The First Woman To Helm A 'Trek' Movie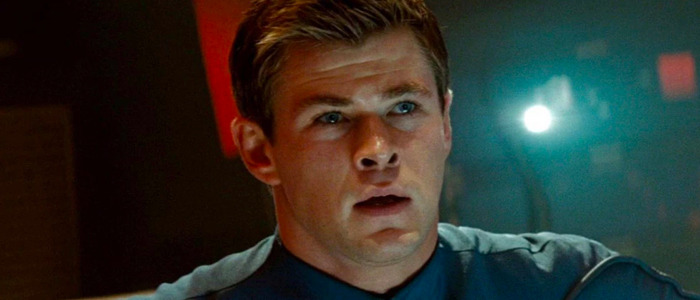 Star Trek 4 has found a director: S.J. Clarkson, who will be the first woman to helm a Trek film. Paramount is developing two different Star Trek films: the Quentin Tarantino R-Rated Trek, and Star Trek 4, which will serve as a sequel to the rebooted Star Trek film franchise. More on the Star Trek 4 director below.
Exciting news: Star Trek 4 has found a director. Variety reports S.J. Clarkson will helm the sequel. This will make Clarkson the first female director to helm a Star Trek movie. Paramount announced at CinemaCon that they're in the midst of developing two different Star Trek films. One is the potentially R-rated film pitched by Quentin Tarantino. The other will be Clarkson's Star Trek 4, which is a new entry in the rebooted film franchise first helmed by J.J. Abrams.
Variety says plot details are still under wraps, but they also indicate the story will involve Chris Pine's Captain Kirk reuniting with his dead father, George Kirk, played in J.J. Abrams' Star Trek by Chris Hemsworth. This script has been in development now for a few years. J.J. Abrams confirmed the story back in 2016, saying it would involve sort sort of time travel element and reunite long-lost father and son. Abrams re-confirmed this at SDCC 2016, saying:
"It really is an amazing story. It's really the reason we made the deal with Chris Hemsworth as soon as we could because we really wanted that story to be told, so fingers crossed."
Chris Hemsworth later commented on the concept as well, saying, "I've spoken to J.J. Abrams, and he has an amazing pitch on the whole thing."
Now, S.J. Clarkson will bring that idea to life. Clarkson has a background in television, having helmed episodes of The Defenders, Vinyl, Jessica Jones, Orange is the New Black, Bates Motel and more. Clarkson becoming the first female filmmaker to helm a Star Trek film is a big deal and yet another sign that Hollywood is catching on that female directors actually exist and are more than qualified to take on big blockbuster franchises. Ball's in your court now, Star Wars.
Meanwhile, the Quentin Tarantino Star Trek is still in development as well. Tarantino's attention is currently focused on Once Upon a Time In Hollywood, while Mark L. Smith (The Revenant) is apparently working on the Trek screenplay. Star Trek actor Zachary Quinto previously confirmed that "multiple" scripts are in development right now:
"First of all, I think there's a couple of scripts. Because there was a script being written before Quentin Tarantino came up with his idea for a potential film. And so I think they are kind of developing more than one. So I don't know what is going to happen. Quentin is off doing another movie. So, I feel like we are in a state of anticipation. All of us are really excited about the idea of working with Quentin on a Trek film, but I know Simon Pegg and Doug Jung, who wrote the last film, are writing a script and there are another set of writers writing a script. So I don't know. I don't know what's going to happen."
It's not clear if the Pegg and Jung script Quinto mentions is for Star Trek 4, or yet another possible Trek sequel. As of now, though, there are only two specific Trek films in development, and it looks like S.J. Clarkson's Star Trek 4 will be hitting theaters first.