Cool Stuff: Olly Moss Gives 'The Avengers' A Set Of Adorable Prints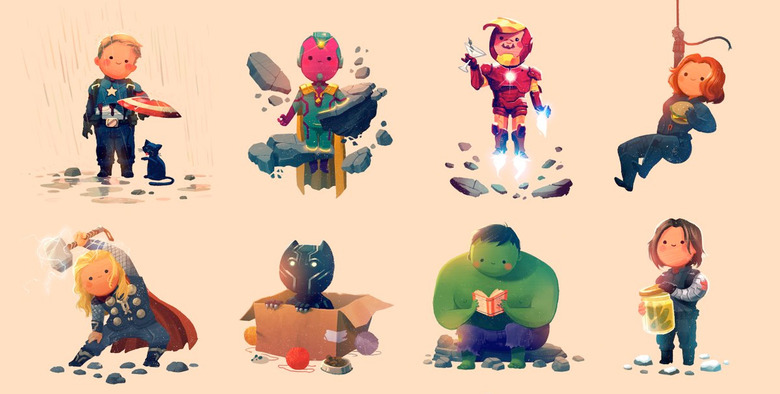 Starting tonight, fans everywhere are going to have Marvel fever as Avengers: Infinity War hits theaters and blows everyone away. The movie is a spectacle the likes of which you'd never dream you'd see on the big screen. It's full of jaw-dropping moments, unbelievable action, and it will leave you breathless and exhausted when all is said and done.
But before all that, beloved pop culture artist Olly Moss wanted to deliver some adorable Avengers prints that would be the perfect way to decorate your kid's room. But they're also cool enough to frame on your wall anywhere in your house. There's a total of 12 small prints each featuring one member of The Avengers looking cuter than ever. Check them all out below.
Olly Moss Avengers Prints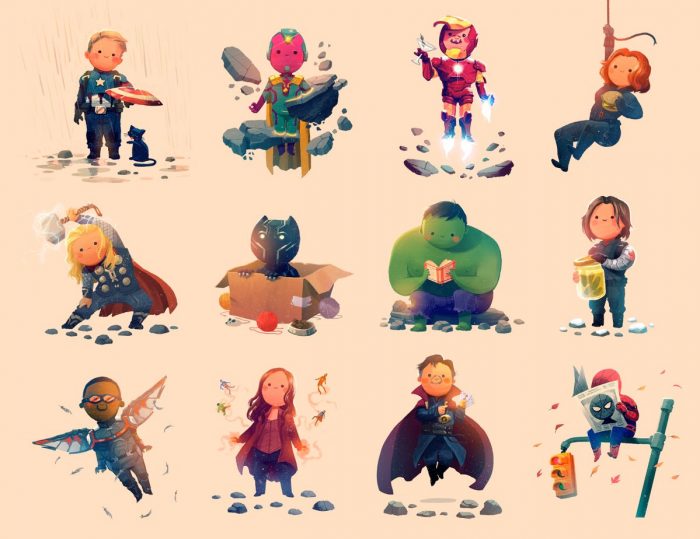 I love how innocent these illustrations are. You've got Black Widow holding a cheeseburger and The Winter Soldier opening a jar of pickles. Black Panther is playing in a box with a bunch of cat toys around him while Hulk is enjoying a nice book. Meanwhile, Captain America is keeping a cat dry and Scarlet Witch is playing with some Avengers action figures by way of her mind powers.
There are a few different ways you can get these prints, but the good news is that they are all timed editions available for purchase over the next 48 hours. So however many are ordered, that's how many will be printed. Olly Moss made this post the morning of April 26, so it's probably safe to say they'll be on sale until Saturday morning, April 28.
If you want these prints, you can buy each hero individually for $15 each. You can buy two different sets of six heroes for $55 each. Or you can pick up all 12 of them for $100. They're all available right now over at Olly Moss' official website.