'The Predator' Trailer: Can Shane Black Give This Franchise New Life?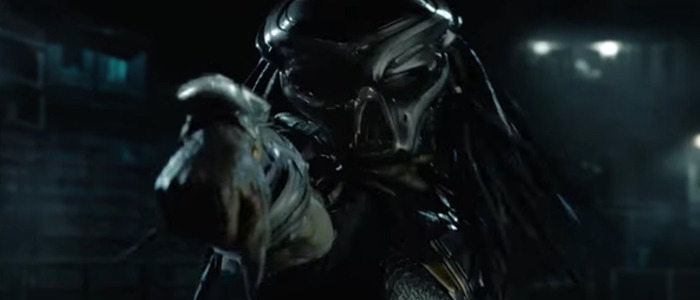 After appearing in a supporting role in director John McTiernan's 1987 action classic Predator, Shane Black has returned to the franchise as a writer/director with The Predator, his new reinvention of the sci-fi saga. 20th Century Fox has just released the first trailer, and you can check it out below.
The Predator Trailer
Nimrod Antal's 2010 movie Predators was set in the future and took its human characters off the Earth to a planet that functioned as a game reserve, but Black has said that his film is set in the year 2018 and takes place before the events of Predators. This movie is set after the original Predator and after 1990's Predator 2, which starred Danny Glover and Gary Busey. Predator 2 brought the alien hunters into Los Angeles and inserted them into turf wars between local gangs (it's a bad movie), so hopefully Black and co-writer Fred Dekker's decision to move the action to suburbia won't be as disastrous here.
A couple of weeks ago, actor Keegan-Michael Key revealed that a majority of the third act of this film was completely rewritten and reshot. It'll be interesting to see if Black was able to smoothly slot those two pieces of the story together.
The movie stars Boyd Holbrook, Thomas Jane, Jake Busey (who's playing the son of Gary Busey's Predator 2 character), Edward James Olmos, Trevante Rhodes, Augusto Aguilera, Alfie Allen, Olivia Munn, Yvonne Strahovski, and Jacob Tremblay.
Here's the official synopsis:
From the outer reaches of space to the small-town streets of suburbia, the hunt comes home in Shane Black's explosive reinvention of the Predator series. Now, the universe's most lethal hunters are stronger, smarter and deadlier than ever before, having genetically upgraded themselves with DNA from other species. When a young boy accidentally triggers their return to Earth, only a ragtag crew of ex-soldiers and a disgruntled science teacher can prevent the end of the human race.
The Predator blasts into theaters on September 14, 2018.