TV Bits: Netflix True Crime, 'Lethal Weapon', 'Cobra Kai', 'Friday Night Lights' And More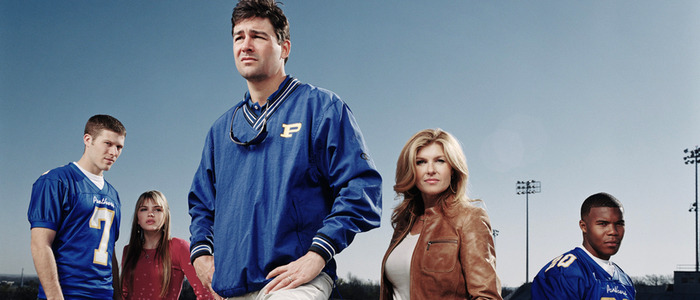 In this edition of TV bits:
A trailer for Netflix's true crime documentaries
Fox might cancel Lethal Weapon because of the behavior of the show's star
A new Cobra Kai trailer
Friday Night Lights is now on Hulu
A Lost in Space featurette focuses on the show's robot
Sense8 sets a date for its finale
A24 will finance the series Moonbase 8, wfrom Fred Armisen, Tim Heidecker, Jonathan Krisel and John C. Reilly
Allison Janney and Jim Gaffigan join Troupe Zero
Kim Possible live-action movie casts its leads
The Path has been cancelled
A trailer for the new season of Animal Kingdom
Netflix has had great success with true crime docuseries like Making a Murderer, The Keepers and the recent Wild Wild Country. And they're just getting started. A new trailer devoted solely to Netflix's true crime originals offers a round-up of sorts, while also advertising Evil Genius, premiering May 11th, and the next chapter of the series The Staircase, which is coming this summer.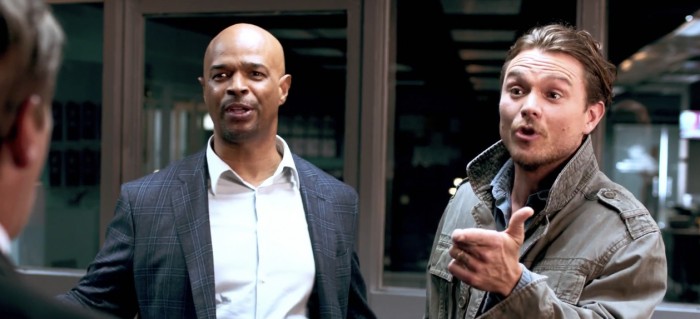 Fox's Lethal Weapon TV series is in danger of getting the axe thanks to the behavior of one of its stars. Deadline reports that Clayne Crawford, who plays Martin Riggs on the show, "has been disciplined several times over complaints of emotional abuse and creating a hostile environment." The Deadline story adds that things have gotten so bad that other actors and crew members feel uncomfortable being on set with Crawford. Crawford later took to Instagram and admitted the reports were true. The actor added he had "met with Human Resources", apologized for his part of the conflict and "completed studio-appointed therapy." You can read Crawford's full statement below.
It's almost time for Cobra Kai, YouTube Red's new series that serves as a sequel to the Karate Kid franchise. This new Cobra Kai teaser introduces us to Johnny Lawrence, who was the villain of the original Karate Kid, but is the anti-hero of the new series. The show is "set thirty years after the events of the 1984 All Valley Karate Tournament" and "focuses on Johnny Lawrence reopening the Cobra Kai dojo, which causes his rivalry with Daniel LaRusso to be reignited." Cobra Kai arrives on YouTube Red May 2, 2018.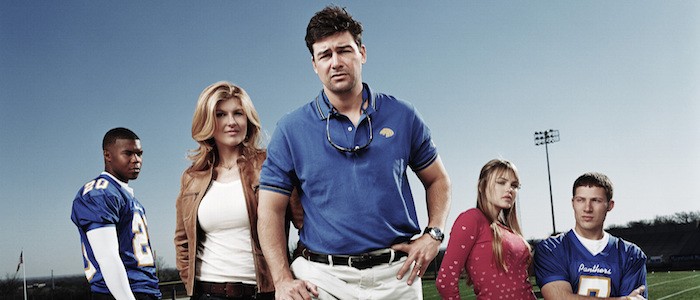 It's becoming clear that if you want to stream brand new original shows, you should turn to Netflix, and if you want to stream shows you already know and love, Hulu is the place to. While Netflix racks up more and more original content, Hulu keeps adding great shows from the past. They've recently added both ER and NYPD Blue, and now it looks like Friday Night Lights has joined their lineup as well. The show, which ran from 2006 to 2011, focuses on the trials and tribulations of a high school football team. Clear eyes, full hearts, can't lose.
Lost In Space is now streaming on Netflix, and it's pretty good. Netflix is taking an unusual approach to this show, in that they're still promoting it long after it dropped. Usually, Netflix tends to stop advertising their new shows after they debut. But they've kept at it with Lost In Space. Their latest bit of marketing is this video, in which the cast and crew discuss the friendship that grows between Will Robinson and the robot.
Speaking of Netflix – Sense8 fans were understandably upset when Netflix cancelled the series. Fan demand was so high that Netflix decided to give the show a proper send-off. Now, the series finale has an official date: June 8, per the poster above. The show, created by The Wachowskis and J. Michael Straczynski, focuses on eight strangers around the globe who "find themselves connected — first by a violent vision, then by their shared ability to connect with one another's thoughts and actions, and finally by the urgent need to find out what happened and why."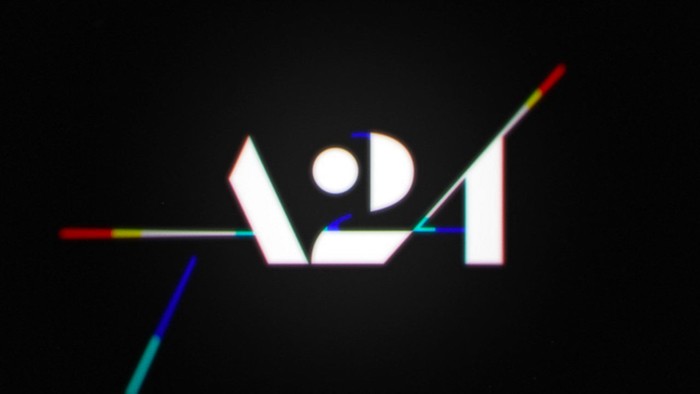 A24 doesn't just make movies. They've moved into TV as well, and will now produce Moonbase 8, a comedy series from Fred Armisen, Jonathan Krisel, Tim Heidecker and John C. Reilly. Armisen, Heidecker and Reilly will star as three lackluster astronauts living in NASA's Moon Base Simulator, with hopes of going to the actual moon some day. ""Moonbase 8 is pure comic genius and we are thrilled to be a part of this show from the ground up," said A24. "We can't wait to introduce this fearless group of astronauts as they prepare to go where several people have gone before...but not as hilariously." These are all very funny people, and there's a lot you can do with this premise, so hopefully this turns out well.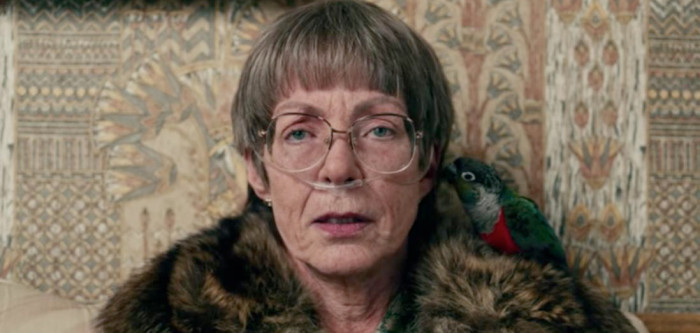 Recent Oscar winner Allison Janney is joining Amazon's Troupe Zero, a new dramedy that also stars Jim Gaffigan, per Deadline. Plot details aren't known yet, but the show also stars Viola Davis, which means Troupe Zero will have one hell of a cast. Lucy Alibar, who wrote the script for Beasts of the Southern Wild, wrote the screenplay for the show.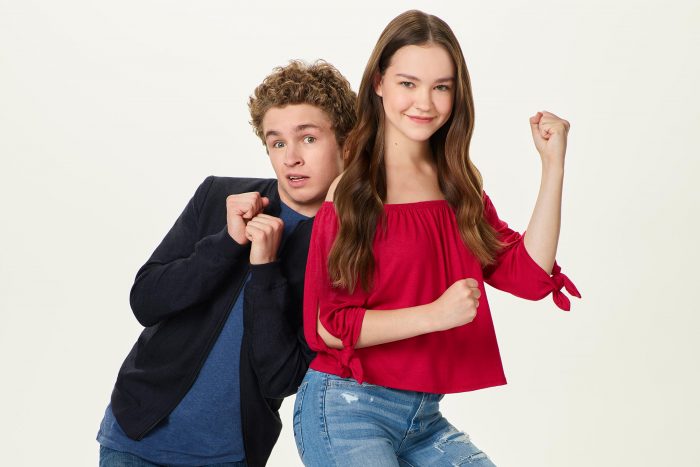 Disney Channel is apparently making a live-action Kim Possible movie, and they've found their leads. Sadie Stanley will play Kim Possible, a seemingly ordinary teenager who also fights crime, and Sean Giambrone will play Kim's sidekick Ron Stoppable. The original animated Kim Possible ran for 4 seasons on the Disney Channel. The new live-action film will be co-directed and co-produced by Adam B. Stein and Zach Lipovsky. What a time to be alive.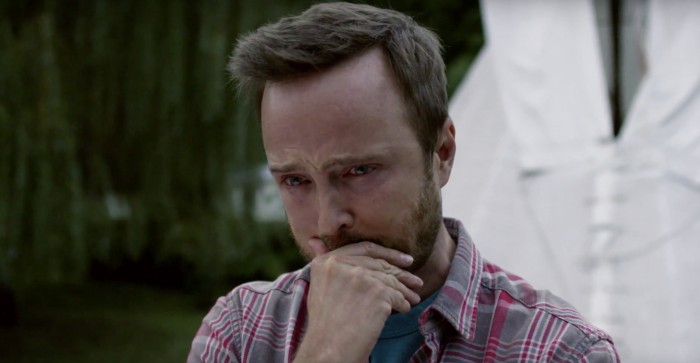 The Path, Hulu's cult drama starring Aaron Paul, Michelle Monaghan and Hugh Dancy, has been cancelled after three seasons. "While it's sad that The Path is ending, I'm brimming with gratitude and pride," creator Jessica Goldberg in a statement (via THR). "It was a gift to be able to tell challenging and emotional stories for three seasons in this very strange and unique world. The caliber of talent and passion everyone who worked on this show brought — from my partners Jason Katims and Michelle Lee, the execs at Hulu, the writers, actors, directors, designers and crew — was something to behold, and for which I'm very thankful. Thanks Hulu and Universal Television for taking a shot on this show, it was a life-changing experience." I watched the first season of The Path, and enjoyed most of it. But it never felt like the type of show that I had to keep up with. Apparently other people felt that way too.
Animal Kingdom is about to begin its third season, and here's the trailer to prove it. The show stars Ellen Barkin as "the matriarch of a Southern California family whose excessive lifestyle is fueled by their criminal activities, with Scott Speedman as her second in command." The show is an adaptation of the Australian crime drama of the same name, starring Ben Mendelsohn, Joel Edgerton, Guy Pearce, James Frecheville, Luke Ford, Jacki Weaver, and Sullivan Stapleton. Animal Kingdom season 3 begins May 29, 2018 on TNT.