Marvel Is Skipping Hall H At Comic-Con This Year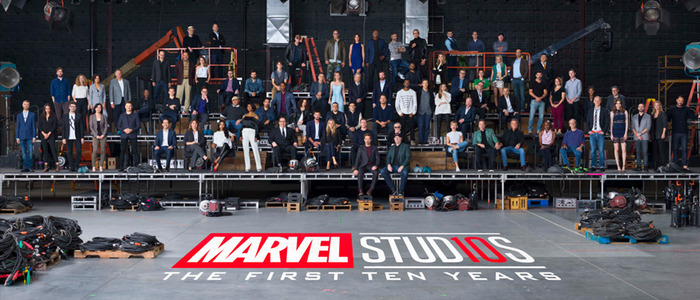 Sorry, San Diego Comic-Con attendees: if you were hoping for that sweet, sweet Marvel Hall H action this year, you're out of luck. The superhero movie studio is skipping SDCC in 2018, and may not announce any more new movies until after Avengers 4 hits theaters.
Marvel always tends to throw a big blow-out presentation in Hall H at SDCC. No matter how big and exciting other Comic-Con reveals are, Marvel always steals the show. But that won't happen this year. Collider spoke with Marvel Studios president Kevin Feige, who revealed that Marvel would be a no-show at Hall H this year (although there will be a 10 year anniversary presence at SDCC):
"We're not going to Hall H this year. It will be an off year... which is what we did after Avengers 1 and what we've done every few years. There will be a tenth anniversary presence at Comic-Con but [no Hall H panel.]"
As of now, we know Marvel has Captain Marvel, Avengers 4, the Spider-Man: Homecoming sequel and Guardians of the Galaxy 3 in the works, but beyond that, the future of the MCU is still a mystery. Usually, Marvel uses its Hall H time to announce their upcoming films, but Feige says it's going to be a while before we learn about new MCU projects. In fact, we won't learn about any post-Avengers 4 movies until after Avengers 4 comes out.
"[We're] not going to announce any post-Avengers 4 movies until hopefully after Avengers 4, which is another reason we're not going to Comic-Con."
This move is surprising, but not entirely unprecedented. Marvel also skipped Hall H in 2015. One also needs to consider the question: does Marvel even need SDCC anymore? The studio is bigger than ever. In addition to that, Marvel also has a presence now at the biennial D23 Expo, where big Disney properties are announced. In addition to that, Feige has actually hinted in the past that he'd like the idea of a Marvel-only con, similar to what Disney does with their Star Wars Celebration. Last year, Feige said:
"Over the years there have been discussions about that [...] I think what we try to do occasionally in San Diego we're very proud of and think is a fun tradition. That being said, I think [Star Wars] Celebration is pretty amazing. I've been to a few Celebrations and the idea of doing something like that ... I think we have enough content, and enough fans, and enough ideas that we could easily do something like that, I'm just not sure where or when."
In short, Marvel will be back at Hall H eventually (probably even next year), but don't be surprised if they pack up and high-tail it out of SDCC permanently some time in the future. I know this is a trying time for all of you, but take heart: there will still be plenty of Marvel titles to look forward to. They will be making Marvel movies forever, or at least until the sun burns out.