American 'Utopia' Remake Heads To Amazon Studios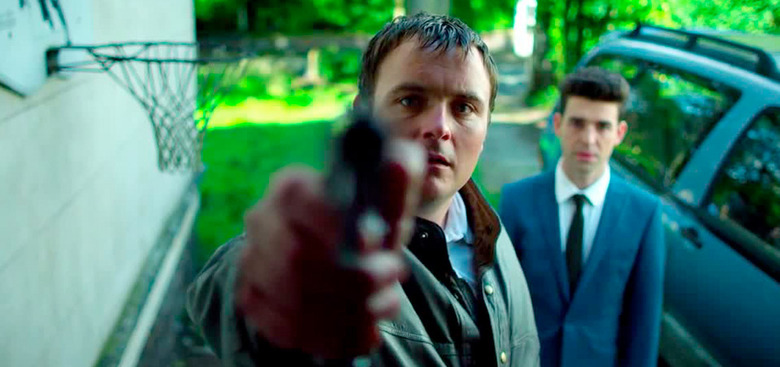 Even though Amazon is looking to spend hundreds of millions of dollars on upcoming series adaptations of J.R.R. Tolkien's Lord of the Rings and The Three-Body Problem, they're still picking up new projects left and right for their development slate. The good news is that their latest acquisition will bring an abandoned American remake of a popular series from the United Kingdom back to life.
The British series Utopia was created by Dennis Kelly and ran two short seasons across the pond. An American adaptation of the series was once in the works with director David Fincher on board to direct the entire first season and Gone Girl author Gillian Flynn behind the script. Sadly, Fincher isn't involved in this latest attempt to adapt Utopia, but Gillian Flynn is still involved as writer, creator, executive producer and showrunner.
Deadline has news on the Utopia remake, which will be the first project in a new overall deal Gillian Flynn has just struck with Amazon Studios. Funnily enough, the series will be co-produced by Jessica Rhoades, who worked with Flynn at HBO on the series adaptation of Sharp Objects. Joining them as executive producers will be Dennis Kelly, Endemol Shine North America, Kudos and Amazon Studios.
For those who may not be familiar with the acclaimed series Utopia, here's how it's described:
Utopia is a cult graphic novel rumored to have predicted the worst disasters of the late 20th century. Dismissed as the fevered imaginings of a madman by most, and idolized by a handful, only one thing seems certain about Utopia: come into contact with it and you won't be safe for long.
When a small group of normal people find themselves in possession of the manuscript of Utopia, they realize they are at the centre of a nightmarish conspiracy turned real. Targeted by a shadowy organization known only as the Network, they are left with one option if they want to stay alive: they have to run, avoiding even being caught even on CCTV.
The Network is everywhere: In government, in business, in charge. A secret organization constrained neither by borders nor common morality. Nobody knows what their plan is, just that they will stop at nothing to find the original manuscript of Utopia. Utopia asks what if the conspiracy nuts are right? What if people are trying to control our lives, doctor our food, experiment upon us, kill us?
Fincher came so close to make his iteration of Utopia happen that he was already in pre-production on the show, rehearsing with cast members Rooney Mara, Colm Feore, Eric McCormack, Dallas Roberts and Jason Ritter. Unfortunately, he and HBO disagreed on the budget for the show and it ended up dead in the water. That's a shame, because this story in the hands of David Fincher would have truly been something special.
The saving grace for this series might be that Gillian Flynn was working on Fincher's adaptation, so maybe she'll give us something close to what we would have gotten with Fincher while still raising her profile as a TV writer and producer. The only downside is that we don't know who will be directing the series, a responsibility that would have fallen to Fincher in the HBO iteration. Until then, we'll be cautiously optimistic about this series becoming a success.
Here's a trailer for the first season of Utopia to pique your interest a bit: