Busy Filmmaker Guillermo Del Toro Re-Upps Deal With Dreamworks Animation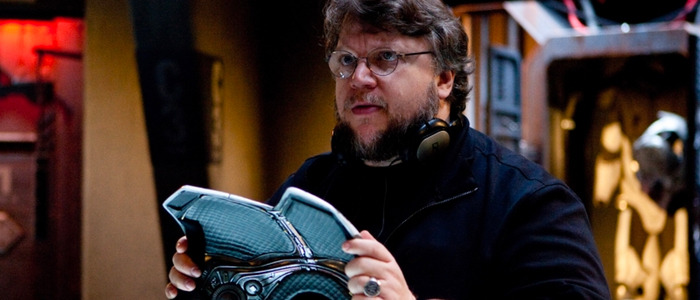 Very busy filmmaker Guillermo del Toro just added several more projects to his plate. The Shape of Water director just inked a deal with Dreamworks Animation to write, produce, and direct animated family films for the studio. Does this mean we're about to get the Guillermo del Toro reboot of Shrek? No, it does not, but we can dream.
What's Academy Award winner Guillermo del Toro going to do next? Whatever the hell he wants, apparently. The filmmaker just signed an exclusive deal with Dreamworks Animation to write, produce, and direct animated family films. Of the deal, Chris deFaria, President of DreamWorks Animation Film Group, said:
"We are thrilled that Guillermo is adding a film partnership to the already successful television relationship he has with DreamWorks Animation.  He is truly a one-of-a-kind artist, and we are eager to see his imagination on full display in the family animated feature space.  Guillermo has a unique talent for creating memorable worlds and characters, and we believe the films we create with him will resonate with animation audiences for many generations to come.  I am personally very excited to extend the long working relationship I have enjoyed with Guillermo and look forward to him also collaborating with us on some of our breakthrough advancements in technology and innovation."
Del Toro added:
"Animation is an art form that has influenced my work greatly since childhood.  To me, it's the perfect medium to bring to life any and all ideas, no matter how outlandish or wild.  I am eager to work with Chris and the talented artists at DreamWorks – some of the most talented people in the business – to make these images a reality.  I have worked with DreamWorks for about a decade and the horizon just keeps getting wider."
This is the second big deal for del Toro following his Oscar wins for Shape of Water. Early this month, word came that del Toro had signed a deal with Fox Searchlight to write, produce and direct new genre films. Del Toro has a history with Dreamworks Animation, having collaborated with them for his Netflix shows Trollhunters.
More del Toro is never a bad thing. That said, I'm not as excited for more animated family fare from the filmmaker as I am for live-action, adult-oriented material. But hey, not everything is made directly for me! So I'm sure there are plenty of people who are going to be over the moon about this news. At the very least, it means more work for del Toro. More work means more money. More money means he can get even more projects off the ground. And that is a beautiful thing.
Update: As del Toro himself says, this deal isn't new, it's actually one that has been in place for a while now. Del Toro has simply re-upped the deal.
A small clarification: The DWA animation deal is not a new deal. It's a re-upping. I have been there about a decade now! Happy to stay!

— Guillermo del Toro (@RealGDT) April 19, 2018