'Saturday Night Live' Season 43 To End With Donald Glover, Amy Schumer And A Fan Favorite As Hosts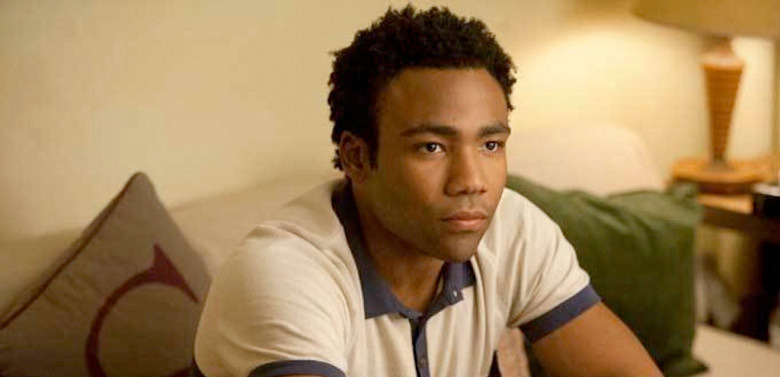 Spring is upon us, which means a lot of our favorite TV shows are coming to a close. Summer will allow the cast and crew the recharge while the writers get the next season in order. And no writing staff deserves an extended break like those who make the miracle of Saturday Night Live happen. But before SNL goes on hiatus for the summer, they'll be closing season 43 with three big name hosts that fans should be excited about.
Donald Glover
Kicking off the final three back-to-back episodes of Saturday Night Live's 43rd season will be none other than Donald Glover. The comedian, actor, writer, director, producer and hip hop artist might have been a little miffed with the cancellation of his animated Deadpool series that was previously set up with Marvel and FX, but he's got plenty to keep him busy otherwise, and Saturday Night Live will be one of them.
Donald Glover will host the May 5 episode of SNL, just a few weeks before he will likely be stealing scenes as Lando Calrissian in Solo: A Star Wars Story. Hopefully that means we'll be getting some kind of Star Wars sketch with Glover involved. Maybe SNL will do one of their patented audition reels for Solo: A Star Wars Story with a cavalcade of impressions. Maybe Donald Glover will get to show off some of his impersonation skills along with his rap skills since he's also serving as musical guest in the form of Childish Gambino.
Amy Schumer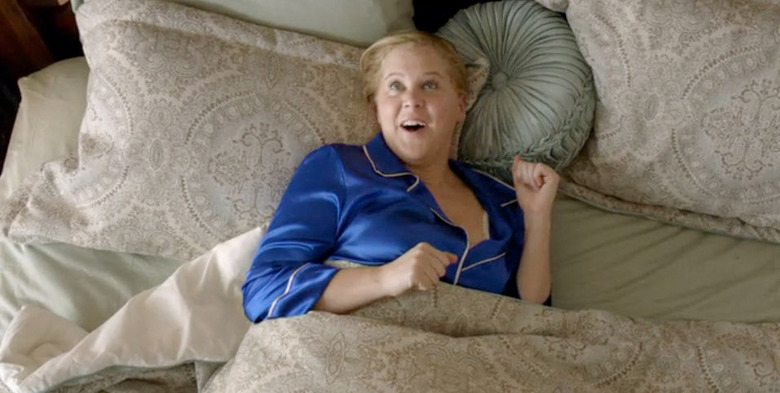 Then on May 12, Amy Schumer will return to SNL for her second time hosting. It'll be a few weeks after her new comedy I Feel Pretty hits theaters, but it's never bad news to have a seasoned sketch and stand-up comedian on the show. The first time she hosted in the fall of 2015 was a solid episode, so hopefully she catches the writers in full swing with this trio of episodes to end the season. At the very least, we know her monologue will be fantastic.
Schumer will be joined by musical guest Kacey Musgraves, making her debut on the stages of Studio 8H. She recently delivered her third album that hit #1 on the Billboard country charts.
Tina Fey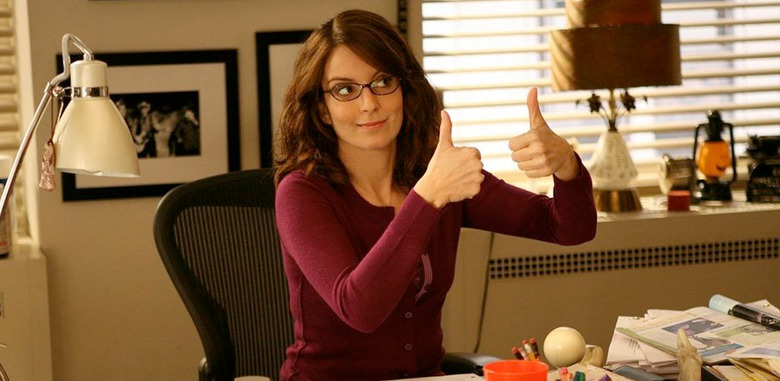 Finally, Saturday Night Live will close out season 43 with one of the fan favorite cast members coming back to host for a sixth time. Tina Fey will lead the season finale on May 19.
Fey was head writer on SNL for a few years, not to mention anchoring Weekend Update with both Jimmy Fallon and Amy Poehler. But Fey is perhaps best known for returning to SNL after her tenure as a cast member was over when she portrayed vice presidential candidate Sarah Palin.
Though Tina Fey doesn't have any big TV shows or movies to promote right now, she did write the Broadway musical adaptation of her film adaptation of Mean Girls, which is on stage at the August Wilson Theater right now. She'll be joined by rapper Nicki Minaj, who will hopefully get in on a sketch or two as she has done in the past.