Netflix Is Considering Buying Their Own Movie Theaters, Which Would Be Fantastic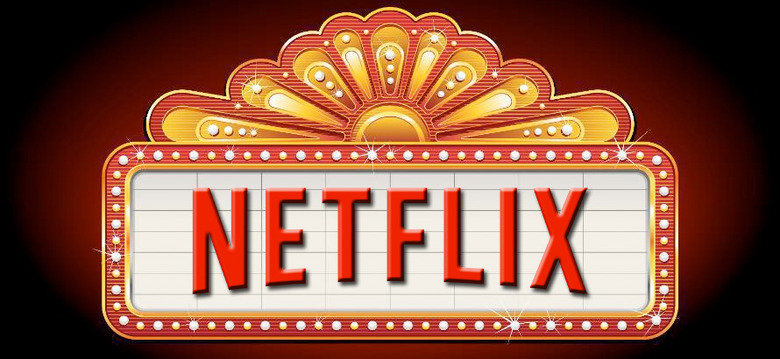 Netflix has already changed the face of entertainment by making the streaming subscription service one of the most popular ways for people to watch movies and TV shows. However, their arrival on the scene also created a contentious relationship with movie theater owners, which is a problem since movies need to screen in theaters in order to be eligible for Oscars. But Netflix may have a plan to fix that issue.
A new report indicates that Netflix has explored the idea of buying their own movie theaters in Los Angeles and New York, giving them the ability to showcase their own movies on the big screen in order to qualify for awards season honors. 
The Los Angeles Times has details on the possibility of Netflix movie theaters being created, but it sounds like it's not much more than an exploratory idea right now. At one point, Netflix considered buying Mark Cuban's Landmark Theatres chain (which recently struck a deal with MoviePass), but they reportedly ended up backing off the deal because they thought the sale price was too high.
The fact that Netflix is considering buying movie theaters makes sense when it comes to the obstacle of movie theater owners who feel wronged by the streaming service's mere presence in the film industry. But at the same time, Netflix's Chief Content Officer Ted Sarandos has talked about the need to stop romanticizing the cinema experience. So would Netflix movie theaters be anything more than a way for them to qualify for awards season without hassle?
Netflix Movie Theaters Could Be Incredible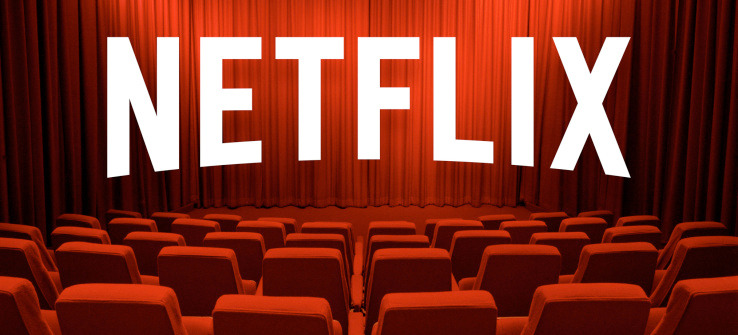 Over a year ago, yours truly wrote about why Netflix bums me out sometimes. Basically, it boils down to the fact that Netflix has plenty of movies that they pick up from film festivals that deserve to be seen on a big screen. But unfortunately, most audiences who encounter them will only ever see them on their TV (or even their computer, tablet or phone). That's a shame for a filmmaker who likely dreamed of seeing their movie play in theaters around the world. But if there were Netflix movie theaters, the streaming service could make those dreams come true and give fans the chance to see them in the best format possible.
Despite Netflix's CCO having a bit of a worrisome perspective on the cinematic experience, Netflix has the potential to combine the magic of seeing movies on the big screen with their millions of subscribers. Imagine if Netflix movie theaters could have the ability to screen any of their original movies at any time, almost like a constantly fluctuating film festival screening schedule.
You might be thinking to yourself that most Netflix subscribers would rather sit at home on their couch to watch a Netflix original movie. But there are also plenty of people who just want to get out of the house to watch a movie and might make their way to a Netflix movie theater. That would probably be even more true if Netflix subscribers could buy discounted tickets or concessions at these hypothetical Netflix movie theaters.
Furthermore, there's even potential outside of movies for Netflix movie theaters to deliver exciting experiences for fans. In addition to the endless movie library of Netflix original movies that can be screened in theaters, the streaming service also has an extensive library of original TV shows. If there were Netflix movie theaters, there exists the possibility for marathon streaming events for shows like Stranger Things, Jessica Jones or GLOW.
With Neflix movie theaters, there might even be the possibility for fans to rent out their own movie theater to create their own party events. Imagine being able to round up a bunch of friends to watch the same movie or TV show for a private screening in a Netflix movie theater. How cool would that be?
Is Netflix Content Worth Seeing on a Big Screen?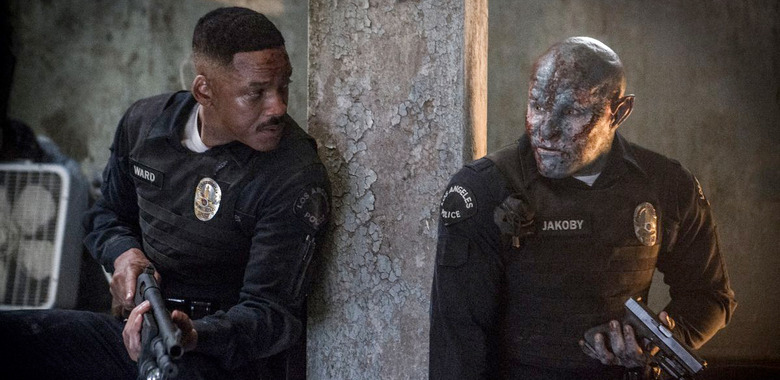 The only potential issue with Netflix movie theaters gaining traction is that the streaming service hasn't yet consistently crafted movies that feel like they demand to be seen on a big screen.
For cinephiles like you and me, any movie deserves to be seen on a big screen, whether it's the biggest blockbuster of the year or an independent documentary from Iceland. But for general audiences, a movie needs to create an immediate desire to see it on the big screen. This happens now with people who choose to wait for a movie to arrive on home video instead of seeing it in theaters. There has to be something that demands their price of admission.
Netflix has started to venture into blockbuster movies with projects like Bright, but they're a long way from having the kind of content that comes from the major movie studios.
***
The possibility of Netflix movie theaters becoming a thing is only hypothetical for now. But it's an idea that has plenty of potential if Netflix does it the right way. Don't expect Netflix to suddenly have a huge movie theater chain like AMC Theatres, but it's easy to imagine a chain of specialty theaters along the same lines of Landmark Theatres or even Alamo Drafthouse. For now, we'll have to wait patiently to see how this plays out.