'Fast And Furious' Spin-Off Director David Leitch Talks 'Hobbs And Shaw' And 'Atomic Blonde 2'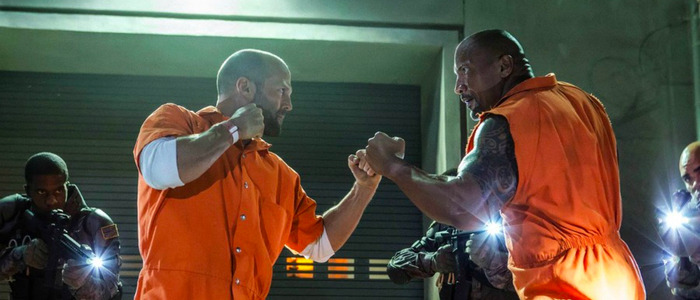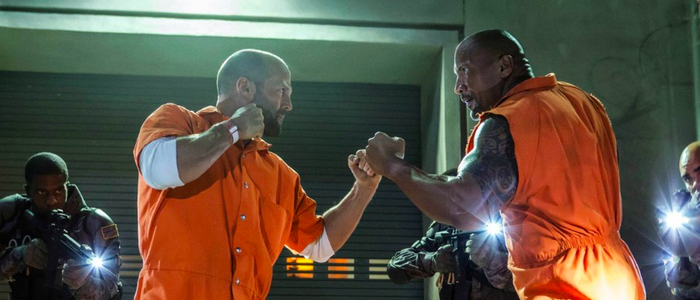 Deadpool 2 director David Leitch sat down for a new interview in which he offers up some details on the Fast and Furious spin-off Hobbs and Shaw, and provides a brief update on the potential for Atomic Blonde 2.
Hobbs and Shaw
David Leitch is a busy filmmaker. He has Deadpool 2 hitting theaters this year, and the Fast and Furious spin-off Hobbs and Shaw due out in 2019. And then there's Atomic Blonde 2, which might bless us all with its presence in the not-too-distant future. In a new interview with Fandango, Leitch talked about his approach to Hobbs and Shaw, and how he hopes to "evolve the world" of the characters:
"[I]t's actually been really fun starting to press this movie with Dwayne [Johnson] and Jason [Statham]. I couldn't be happier. I have done quite a few movies with Jason as a second unit director and a choreographer. I know him really well. I think what attracted me to that franchise is they really want to do something different. They understood that I wanted to sort of evolve their world, outside of the Fast world, and give it its own imprint...you're evolving, but you're still being true to the DNA and the core of the characters that people love. I love that challenge, and doing it with Dwayne and Jason is like a dream. Those guys are hardworking, talented actors."
The film will involve Fast and Furious characters Luke Hobbs (Johnson) and Deckard Shaw (Jason Statham) coming together for more high-octane adventures. The team-up between the characters was teased in last summer's The Fate of the Furious. Unfortunately, Leitch doesn't comment on whether or not Hobbs and Shaw will have justice for Han. We can only hope it does.
Atomic Blonde 2 
And what of Atomic Blonde 2? Leitch helmed the neon-drenched 2017 spy thriller starring Charlize Theron as an alluring ass-kicker, and Theron has since said there's been talk of a potential sequel. Leitch doesn't have much info on that sequel yet, but he confirmed that there's definitely been talk of Atomic Blonde 2. They just haven't nailed-down a concept yet:
"I think that we're really trying hard to come up with concepts...We're still working. There's a lot of ideas floating around of what the sequel could be, and I think people would love to see Lorraine on another mission. I know I would."
Atomic Blonde was a big style-over-substance movie, but I'm perfectly okay with that. The movie was a lot of fun, and I'd love to see Leitch and Theron work together again to make a stylish sequel.
Deadpool 2
Both Hobbs and Shaw and Atomic Blonde 2 are in the somewhat-far future. As for the fast-approaching Deadpool 2, Leitch says that everyone involved with the film "did our best to expand the action, and in a general sense, just make it bigger. In terms of the tone, and the fun, and the DNA of a Deadpool movie, you're going to get everything you expect and more."
I'm a fan of Leitch's work, but I'm not a big fan of the first Deadpool. So perhaps I'll just exit this post right here, before someone gets mad at me for saying something negative about the Merc with a Mouth.
Deadpool 2 opens on May 18, 2018. Hobbs and Shaw hits theaters on July 26, 2019.