'Jurassic World 3' Will Be A "Science Thriller," According To Colin Trevorrow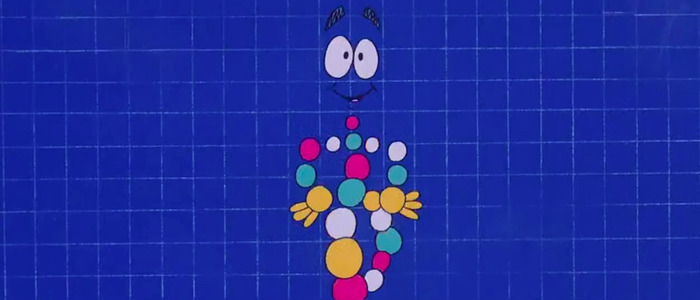 Break out the beakers and Bunsen burners: Jurassic World 3 is going to blind you with science. While Jurassic World 3 is still a long way off from release, director Colin Trevorrow says that we can expect the film to be a "science thriller."
The trailer for Jurassic World: Fallen Kingdom roared onto the interwebs today, but if you want to look towards the future of the Jurassic franchise, here's some Jurassic World 3 info. Speaking with Entertainment Weekly, Jurassic World and Jurassic World 3 director Colin Trevorrow says that when it comes to the third film in the World trilogy, audiences can expect a "science thriller":
"If I could contextualize each film, I would say Jurassic World was an action adventure, Fallen Kingdom is kind of a horror suspense film, and Jurassic World 3 will be a science thriller in the same way that Jurassic Park was."
Hopefully, all this talk of science means the triumphant return of Mr. DNA. Ultimately, this seems to be Trevorrow's way of saying the third film (which will technically be the sixth entry in the Jurassic franchise) will be more of a return to Steven Spielberg's original Jurassic Park. Speaking of Spielberg, Trevorrow says the man himself personally asked him to return to helm Jurassic World 3:
"Steven Spielberg asked me [to direct], and when he asks you, what can I tell you, man? In all honesty, over my past few years, I've grown to love and cherish the value of the gift that I've been given with this franchise."
Trevorrow's Jurassic World was a huge hit, but it faced some heavy backlash online. While Trevorrow co-wrote the script for Jurassic World: Fallen Kingdom, he handed over directorial duties to A Monster Calls filmmaker J. A. Bayona. This was primarily so Trevorrow could go off and start planning Star Wars: Episode 9, but Trevorrow later left that project. Now he's back on the Jurassic beat.
Trevorrow will co-write the Jurassic World 3 script with Emily Carmichael. When Trevorrow initially pitched Jurassic World, he pitched it as the first in a trilogy. Jurassic World 3 will presumably round the trilogy out. Previously, Trevorrow said:
"I knew where I wanted it to go. I remember telling Steven [Spielberg] even while we were making the first movie, 'This is the beginning. Here is the middle. And here's the end of the end. This is where we want to go.' I feel like that kind of design is crucial to a franchise like this if you really want to bring people along with you and make sure they stay interested. It needs to be thought through on that level. It can't be arbitrary, especially if we want to turn this into a character-based franchise with people who you lean in to follow what they're going to do."
Jurassic World 3 will hit theaters on June 11, 2021.