Paramount's 'M.A.S.K.' Movie Will Be Directed By 'Fate Of The Furious' Filmmaker F. Gary Gray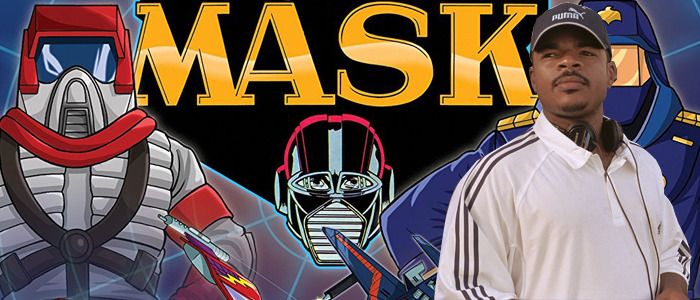 The Hasbro Cinematic Universe has new life.
A new report says F. Gary Gray, the filmmaker behind last year's billion dollar grosser The Fate of the Furious, has signed on to direct a M.A.S.K. movie based on the action figure toyline from the 1980s. But isn't Gray also directing the new Men in Black film? Keep reading to learn which movie will go before cameras first.
The Hollywood Reporter says that Paramount has officially hired Gray to direct a M.A.S.K. (Mobile Armored Strike Kommand) film, which will depict the adventures of an elite fighting force who battle against V.E.N.O.M. (Vicious Evil Network of Mayhem). Those acronyms sound like a couple of ten-year-olds came up with them after watching a James Bond marathon, but I guess that was all you needed to have a popular toy line back in the '80s. I never played with these myself, but if these commercials are anything to go by, I must admit I probably would have had fun with them:
Gray will produce and direct the M.A.S.K. film for Paramount after he tackles the new Men in Black movie for Sony. That project, which has Chris Hemsworth and Tessa Thompson in the leads, already has a July 2019 release date pencilled in, and there's no date in sight for M.A.S.K.
It was only a few months ago that writers John Francis Daley and Jonathan Goldstein speculated that films based on M.A.S.K. and ROM: The Space Knight – two of the properties that are set to comprise the Hasbro Cinematic Universe, alongside Transformers and G.I. Joe – wouldn't happen. The duo was part of a writers' room that generated ideas for more than ten films in the HCU (ugh), but it seemed as if these movie ideas had been shelved. Then Ready Player One writer Zak Penn was hired to write the ROM movie, and now F. Gary Gray has joined M.A.S.K., so Paramount is clearly making this a priority.
No writer is on board for the M.A.S.K. film yet, and since it sounds like Gray has a lot of work on his plate in the immediate future, it may still be a while before Paramount confirms one.
Meanwhile, a Bumblebee solo movie will still be rolling into theaters this December, and Paramount is hoping that will be a step up from the relative disappointment of last year's Transformers: The Last Knight.