Amazon Lands Sci-Fi Series 'The Peripheral' From 'Westworld' Creators, SyFy Picks Up 'Deadly Class'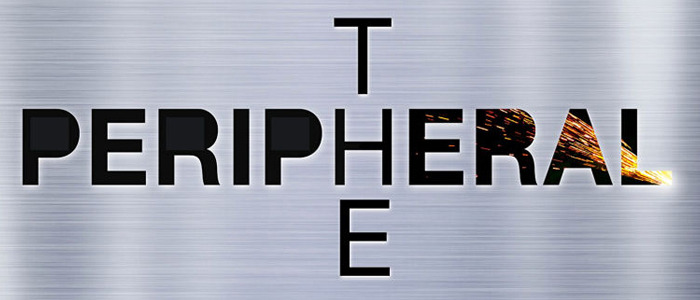 Two upcoming television projects have found homes. In a competitive bidding war, Amazon has won the rights to a science fiction series called The Peripheral that hails from Jonathan Nolan and Lisa Joy, the creators of HBO's Westworld. Meanwhile, Syfy has snagged the rights to Deadly Class, a comic adaptation from Avengers: Infinity War directors Anthony and Joe Russo. Read more about both projects below.
The Peripheral
The Wrap reports that Westworld showrunners Jonah Nolan and Lisa Joy are continuing their journey into sci-fi with an adaptation of William Gibson's 2014 novel The Peripheral. The book sounds like it has a time travel component to it, as well as a virtual reality aspect. Here's the synopsis from Amazon:
Flynne Fisher lives down a country road, in a rural America where jobs are scarce, unless you count illegal drug manufacture, which she's trying to avoid. Her brother Burton lives on money from the Veterans Administration, for neurological damage suffered in the Marines' elite Haptic Recon unit. Flynne earns what she can by assembling product at the local 3D printshop. She made more as a combat scout in an online game, playing for a rich man, but she's had to let the shooter games go.
Wilf Netherton lives in London, seventy-some years later, on the far side of decades of slow-motion apocalypse. Things are pretty good now, for the haves, and there aren't many have-nots left. Wilf, a high-powered publicist and celebrity-minder, fancies himself a romantic misfit, in a society where reaching into the past is just another hobby.
Burton's been moonlighting online, secretly working security in some game prototype, a virtual world that looks vaguely like London, but a lot weirder. He's got Flynne taking over shifts, promised her the game's not a shooter. Still, the crime she witnesses there is plenty bad.
Flynne and Wilf are about to meet one another. Her world will be altered utterly, irrevocably, and Wilf's, for all its decadence and power, will learn that some of these third-world types from the past can be badass.
It's not much of a leap to imagine Nolan and Joy going from something as dense as Westworld into another sci-fi world that explores interpretations of reality. I'm just wondering if they'll use Gibson's novel as a jumping-off point (like they did with Michael Crichton's Westworld movie), or if they'll be aiming for a more direct adaptation this time.
Vincenzo Natali (Cube, Splice), who's already directed a couple episodes of Westworld, will direct this pilot, which will be written by Scott Smith.
Deadly Class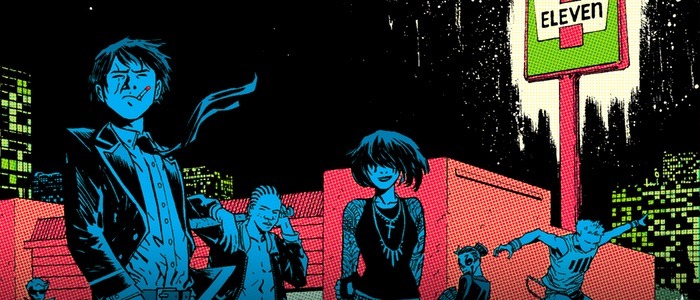 We've known for a while that the Russo brothers were executive producing a TV adaptation of Rick Remender and Wesley Craig's Image Comic Deadly Class. We've even seen a first look photo of the cast. But now there's good news for people who were excited about this: The Hollywood Reporter says Syfy has "handed out a series order" to the show. No one is sure how many episodes that includes or when the series will premiere, but we know Benjamin Wadsworth, Lana Condor, Maria Gabriela de Faria, Luke Tennie, Liam James, Michel Duval, Henry Rollins, Taylor Hickson, Siobhan Williams, Jack Gillett, Sean Depner,  Ryan Robbins, and Benedict Wong are starring.
Deadly Class is a 1980s period piece set in a high school – but not just any high school. It follows the students of King's Dominion Atelier of the Deadly Arts, a secret school built under the streets of San Francisco where they train to become master assassins. Here's the official synopsis:
It's 1987. Marcus Lopez hates school. His grades suck. He has no money. The jocks are hassling his friends. He can't focus in class, thanks to his mind constantly drifting to the stunning girl in the front row and the Dag Nasty show he has tickets to. But the jocks are the children of Joseph Stalin's top assassin, the teachers are members of an ancient league of assassins, the class he's failing is "Dismemberment 101," and his crush, a member of the most notorious crime syndicate in Japan, has a double-digit body count.
Welcome to the most brutal high school on Earth, where the world's top crime families send the next generation of assassins to be trained. Murder is an art. Killing is a craft. At King's Dominion High School for the Deadly Arts, the dagger in your back isn't always metaphorical, nor is your fellow classmates' poison.