Netflix Is Importing Even More New Original International Shows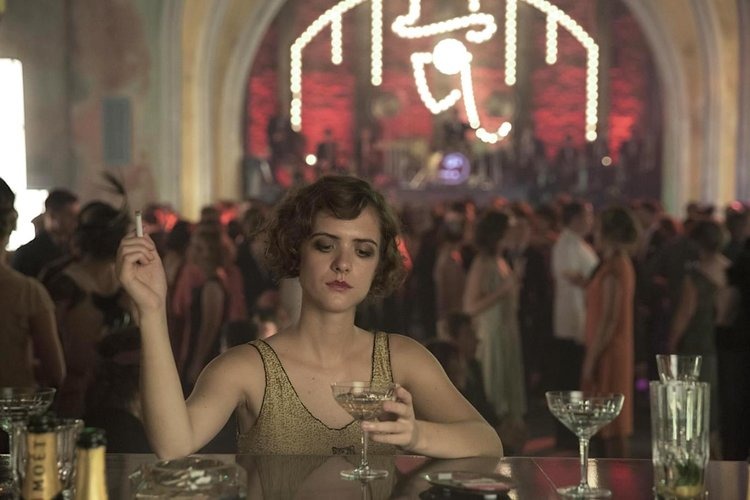 Netflix is upping its global footprint. In the wake of the huge success of foreign shows like Babylon Berlin, the streaming service has ordered seven original Netflix international shows, two documentaries, and one feature film. That's a whopping 10 new international projects, which means you're going to have to get used to reading subtitles.
The Netflix content machine is still forging ahead nonstop, adding 10 new European projects to its infinite well of content — well, not infinite, but it feels like it's getting there.
The only problem with so many shows, movies, and comedy specials swirling around the abyss of Netflix is that you may be missing out on a lot of great foreign shows and films. I spotlight a fair few in my Pop Culture Imports streaming column, but you may have missed the buzz around Dark or Requiem in the surge of new shows and movies that hit the streaming service every year. But Netflix hasn't missed the acclaim around those shows, and are ordering even more European series, including a third German series, an Idris Elba comedy, and Netflix's first Dutch series.
"Our belief is that great storytelling transcends borders," Netflix Chief Content Officer Ted Sarandos said. "When stories from different countries, languages and cultures find a worldwide platform where the only limitation is the creator's imagination, then unique, yet universal, stories emerge that are embraced by a global audience."
Here are details of nine of the 10 new European projects, via ComingSoon.Net:
Mortel (France): Netflix's fifth original series from France tells the story of teenagers bound together by a supernatural force. The series will be created by Frédéric Garcia and produced by Mandarin Television.
The Wave (Germany): Netflix's third original series from Germany is based on the 2008 movie The Wave and inspired by real events. Produced by Rat Pack in association with Sony Pictures Television Germany.
Luna Nera (Italy): An original genre series about women suspected of witchcraft in 17th century Italy, created by Francesca Manieri, Laura Paolucci and Tiziana Triana, and produced by Fandango.
La Casa de Papel Part 3 (Spain): After the global success of Part 1 and 2 of the Spanish heist sensation, the Professor will develop new heists that will be unveiled in 2019.
The English Game (UK): A six-part drama about the invention of football and how those involved in its creation reached across the class divide to establish the game as the world's most popular sport. Produced by 42 and written by Downton Abbey creator Julian Fellowes.
Turn Up Charlie (UK): A new Netflix original comedy series from the UK starring Idris Elba as the titular struggling DJ and bachelor, who's given a final chance at success when he reluctantly becomes a manny to his famous best friend's daughter. The eight-part series is executive produced by Idris Elba and Gary Reich.
A docu-series based on one of the biggest cold cases in French history, the murder of Grégory Villemin in 1984. Elodie Polo Ackermann will serve as producer (Imagissime –Lagardère Studios) and Gilles Marchand as showrunner.
The Staircase: The story of Michael Peterson, a crime novelist accused of killing his wife Kathleen after she is found dead at the bottom of a staircase in their home, and the 16-year judicial battle that followed. The brand new episodes of this true crime phenomenon will air alongside the original series. Produced by Matthieu Belghiti and produced and directed by Academy award-winner Jean-Xavier de Lestrade.
Rimetti a Noi i Nostri Debiti (Forgive Us Our Debts): Netflix's first Italian original film by Antonio Morabito with Claudio Santamaria, Marco Giallini and Jerzy Stuhr.
Are you interested in watching any of these shows?