Marvel Studios' 10-Year Legacy Featurette: "We're Just Going To Continue To Surprise People"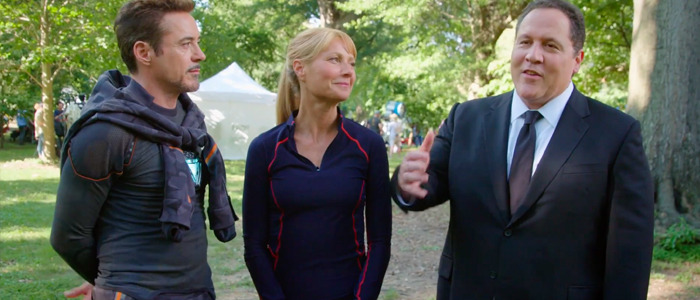 Sometimes you'll see a trailer describe a movie's director as a "visionary filmmaker." That term is rarely applied to a producer, but that's truly the best description of Marvel Studios president Kevin Feige, the mega-producer who built a multi-billion cinematic empire out of his idea to make a series of blockbuster movies that feature interconnected characters and storylines.
As we continue our trip toward the release of Avengers: Infinity War, Marvel Studios has looked back on its 10 years of existence so far and appears to be feeling a little nostalgic. Today, they released a new behind-the-scenes featurette that includes interviews with the filmmakers and casts of many of the MCU's biggest hits.
The video's official description invites you to join Feige, the other filmmakers, and the cast of Infinity War to "chronicle the growth and success of the Marvel Cinematic Universe from its auspicious beginning with Iron Man in 2008 to the upcoming tour de force Avengers: Infinity War." Check it out below:
Marvel Studios Legacy Featurette
Yes, this video is primarily back-patting, self-mythologizing, studio-produced fluff. But it's a very good version of all of that stuff, and even sweeping music and borderline-cheesy cuts can't take away from the fact that Feige and his close collaborators totally transformed the film industry with their work over the past decade. We all watched in real time as the game was changed forever, and I can't help but feel a small sense of wonder at Feige's combination of audacity and ability to execute this vision. (We'll have to wait until Infinity War comes out to find out if Thanos is able to execute his own Vision. Rimshot.)
We have to give some props to the editors of this video, too. Starting it out with an interview with Jon Favreau talking about Iron Man before the movie even came out is a great way to remind everyone that this entire gambit was not a guaranteed success from the start. And wrapping it up with a quick shot of Captain Marvel star Brie Larson, signaling that there's much more to come after Infinity War wraps up, is a nice touch as well.
Avengers: Infinity War arrives in theaters on April 27, 2018.