'Solo' TV Spot: There's A Lesson To Be Learned Here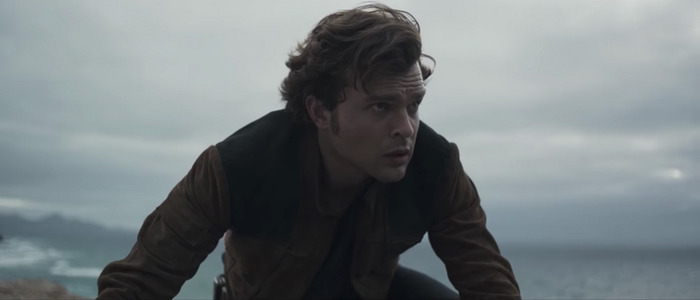 Hey, look, it's time for another exciting Solo TV spot! This latest advertisement for the new Star Wars spin-off film is filled with action-packed moments and even a quick joke about Lando flirting with Han. What more do you need? Watch the TV spot below.
Every new bit of footage seems to confirm it: Solo: A Star Wars Story looks great. At one point in this TV spot, Woody Harrelson's character says, "There's a lesson to be learned here." Perhaps that lesson is: never doubt Ron Howard. Despite some behind-the-scenes drama, Howard may have actually managed to knock this one out of the park. Here's a new Solo TV spot that looks even better than the last one.
Solo TV Spot
The most memorable moment in this TV spot is, of course, the throwaway joke about Lando flirting with Han. Beyond that, though, we get plenty of action, plenty of "hero moments" (like when Lando tosses Han the famous Han Solo blaster), and a scene where Lando refers to Chewie and Han as "Hairy and the Boy."
I still have a few reservations here and there. For one thing, despite the film being called Solo, it's been clear since day one that Donald Glover's Lando is going to steal the show, and this TV spot reaffirms that. In addition to that, while everything here looks exciting, the story being set-up comes across as predictable. In other words, there probably won't be any surprises here – the narrative will unfold exactly how we expect it to unfold. But if Solo manages to entertain, perhaps that won't be such a terrible thing. And after the weird backlash against The Last Jedi for being so "different", perhaps playing things safe with Solo makes sense for Disney and Lucasfilm.
Solo, starring Alden Ehrenreich, Woody Harrelson, Emilia Clarke, Donald Glover, Thandie Newton, Phoebe Waller-Bridge, Joonas Suotamo, and Paul Bettany, hits theaters on May 25, 2018.
Board the Millennium Falcon and journey to a galaxy far, far away in "Solo: A Star Wars Story," an all-new adventure with the most beloved scoundrel in the galaxy. Through a series of daring escapades deep within a dark and dangerous criminal underworld, Han Solo befriends his mighty future copilot Chewbacca and meets the notorious gambler Lando Calrissian, in a journey that will set the course of one of the Star Wars saga's most unlikely heroes.
Ron Howard directs "Solo: A Star Wars Story," and Kathleen Kennedy, Allison Shearmur and Simon Emanuel are the producers. Lawrence Kasdan, Jason McGatlin, Phil Lord and Christopher Miller serve as executive producers. Jonathan Kasdan & Lawrence Kasdan wrote the screenplay.