'How To Train Your Dragon 3' Title Revealed, Will Be Final Movie In The Franchise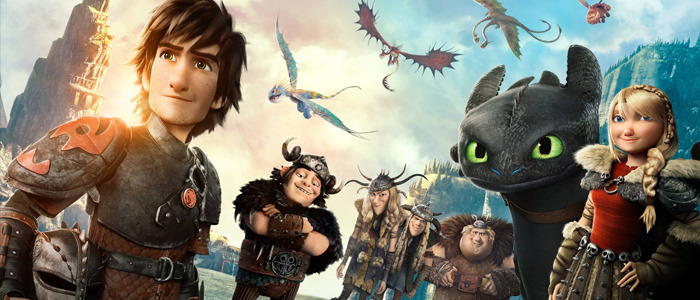 DreamWorks Animation has unveiled the How to Train Your Dragon 3 title, giving us the name of what is supposed to be the final film in the dragon-riding trilogy. It's called How to Train Your Dragon: The Hidden World, and a conflict may be brewing between best buds Hiccup and Toothless. Check out the synopsis below.
How to Train Your Dragon 3 Title
Variety reports that the third film in the franchise is called How to Train Your Dragon: The Hidden World. The studio revealed the title in anticipation of the Annecy International Animation Film Festival in France, where Dean DeBlois – the co-director of the first movie and solo director of its two sequels – will be honored. Jay Baruchel, America Ferrera, Cate Blanchett, Kit Harington, and the rest of the voice cast will return to reprise their roles.The Hidden World is "being billed as the series' culmination," according to Variety, though there have been some whispers over the years that a fourth movie may be on the table. But as of now, all signs point to this truly being the last movie in the franchise.
Here's the third film's synopsis:
As Hiccup fulfills his dream of creating a peaceful dragon utopia, Toothless' discovery of an untamed, elusive mate draws the Night Fury away.  When danger mounts at home and Hiccup's reign as village chief is tested, both dragon and rider must make impossible decisions to save their kind.
That sounds exactly like what DeBlois had in mind back in 2015, when he described the third movie like this:
"[Dragon 3 is] the culmination of Hiccup's coming of age. Both he and Toothless are now chiefs of their respective tribes, and it's a dueling story where you have both characters trying to do what's right for their kind, and an eventual outcome where Hiccup is able to stand on his own. We're gonna take the story to where the books begin, which is Hiccup as an adult reflecting back on a time where there were dragons, suggesting that the dragons will in some way go away. Why and could they come back and the mystery of what all that is will be saved for the actual story."
The How to Train Your Dragon movies are wonderful, dazzling movies with a great mixture of heart and action. I specifically remember thinking the first movie achieved the effect of flying through 3D space on the back of a winged beast better than James Cameron's Avatar did a few months earlier. (It also helps that Oscar-winning cinematographer Roger Deakins has been an advisor on the visuals of the franchise thus far.) I'm hoping the delays in its release date have given DeBlois enough time to craft the perfect capper to this trilogy.
Odds and Ends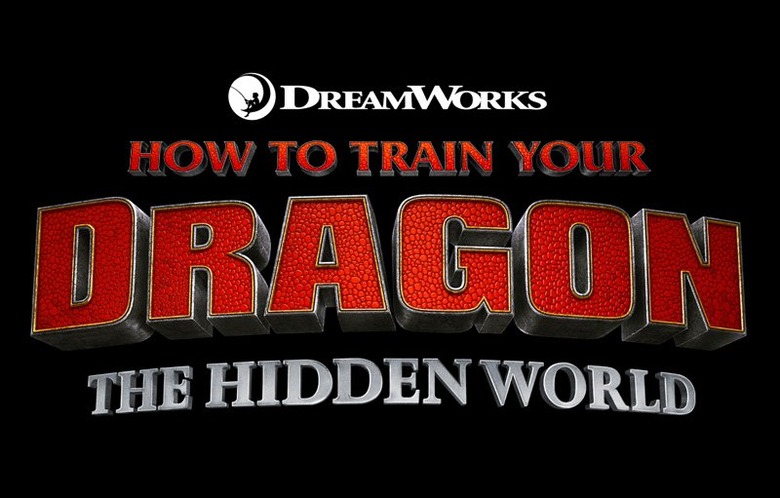 There are a couple interesting things to note here. First, actor T.J. Miller was a part of the voice cast in the first two films, playing one of the twins, Tuffnut Thorston. (Ruffnut is voiced by Kristen Wiig.) As you've probably heard, Miller has come under fire lately because of allegations of sexual assault against him and his pattern of bizarre behavior, most recently resulting in an arrest. Steven Spielberg opted to keep Miller involved with Ready Player One despite having plenty of time to replace his voice with someone else's – will DeBlois do the same, or will he recast Miller? Personally, I'm hoping he takes a page from the Mucinex advertising campaign and hires Jason Mantzoukas to take over the part.
This last point contains a huge spoiler for How to Train Your Dragon 2, so turn back now if you haven't seen that movie.
Still here? Okay then. All signs point to Gerard Butler returning for The Hidden World to reprise his role as Stoick the Vast, Hiccup's Viking father. But fans of this series will know that he died in the second movie, so he'll almost certainly return in either flashbacks, a dream sequence, or a Mufasa-style vision in which he speaks to Hiccup from beyond the grave.
How to Train Your Dragon: The Hidden World hits theaters on March 1, 2019.