DC's Harley Quinn Movie Enlists Cathy Yan As Director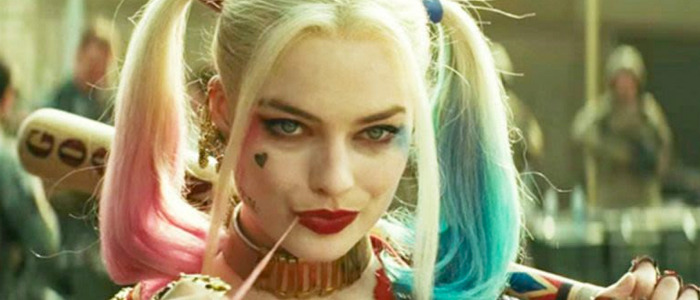 Warner Bros. and DC's Harley Quinn movie now has a director – Cathy Yan. The film in the works sounds like a combination of Birds of Prey, about a team of female superheroes, and Gotham City Sirens, about a team of female super villains.
Deadline reports that Warner Bros. has hired Cathy Yan to helm a female-driven superhero film featuring Margot Robbie's Harley Quinn. The deal makes Yan the first female Asian director ever tapped to direct a superhero film. Deadline says "The project is based on Birds of Prey, which in the DC universe teams Quinn with several other crime fighters, namely Black Canary, Barbara Gordon (Batgirl) and Huntress." But there seems to be some confusion here. Birds of Prey is a more hero-oriented team concept, whereas Harley Quinn is a villain. Indeed, Warners had previously been developing a Gotham City Sirens movie with Suicide Squad director David Ayer at the helm.
This suggests, perhaps, that Warners has decided to combine both Birds of Prey and Gotham City Sirens into one film. Or perhaps someone, somewhere, is getting the story mixed up. Either way, Yan is officially the director of the film, which will bring back Robbie's Harley Quinn, first introduced in Suicide Squad. Deadline says "the main characters and most of the creative braintrust are female," and that the latest script was written by Bumblebee writer Christina Hodson. Hodson was also recently hired to write the standalone Batgirl film after original writer/director Joss Whedon left the project.
While Suicide Squad was a bit of a disaster, Robbie's casting as Harley Quinn was spot-on, and I'm very interested to see her play the character in a potentially better film. For her part, Robbie seems very committed to the role. "I didn't get enough of her! I was like, 'I need to keep playing her!' I love her so much," Robbie said, adding:
"Everyone has been working really hard, myself included, to get Harley back on screen. I think it will be quite soon. There's so much more to explore with her. I can't wait! I hope next year, but with bigger films, it takes a lot longer to get it all up and running."
Director Cathy Yan has a background in short films, but she has the feature-length Dead Pigs due out later this year. Previously, Yan was a Wall Street Journal reporter. Deadline says Yan's Harley Quinn film will likely begin production by the year's end, or early next year, allowing Robbie to shoot her scenes for Quentin Tarantino's Once Upon a Time in Hollywood.
Warner Bros. is currently developing several different DC projects. Shazam is currently filming. There's a standalone Joker movie, which may or may not star Joaquin Phoenix. Then there's Suicide Squad 2, directed by The Accountant filmmaker Gavin O'Connor. And of course, Matt Reeves' Batman movie is in the works as well.