VOTD: See Rare Footage Of 'Beauty And The Beast' Recording Sessions For ''Be Our Guest''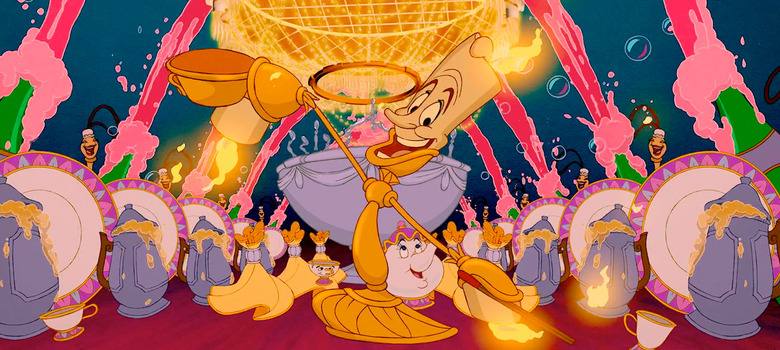 Though you may not know Howard Ashman by name, you're undoubtedly familiar with his work as one of the lyricists behind the original songs for Disney's animated classics Beauty and the Beast, The Little Mermaid and Aladdin. Unfortunately, Ashman passed away far too young at 40 after a battle with AIDS. But his legacy will live through the Disney movies he left his stamp on, and a new documentary wants to make sure everyone remembers him.
Simply titled Howard, the film hails from Beauty and the Beast producer Don Hahn and explores the life and career of the lyricist and playwright. A new clip has debuted to show how he worked behind the scenes during recording sessions at Disney during production on Beauty and the Beast. That means we get to see rare behind the scenes footage of Jerry Orbach and Angela Lansbury singing the tune "Be Our Guest" as Lumiere and Mrs. Potts respectively.
Watch the Beauty and the Beast Recording Sessions Clip
Sadly, Howard Ashman passed away six months before Beauty and the Beast hit the big screen, but his work turned the Disney hit into one of the most beloved animated movies of all time. And as you can see, he was very involved in the process of bringing these songs to life, working closely with Jerry Orbach and Angela Lansbury to make sure they emphasized every word of his songs in just the right way.
Aside from seeing Howard Ashman worked meticulously to make his music the best it can be, it's cool to see Jerry Orbach and Angela Lansbury singing the song live in the studio during these recording sessions. It's kind of mystifying that Lumiere's voice is even coming out of Orbach's mouth.
Howard will premiere at the Tribeca Film Festival later this month.