Creepy New 'Hereditary' Trailer Introduces You To Charlie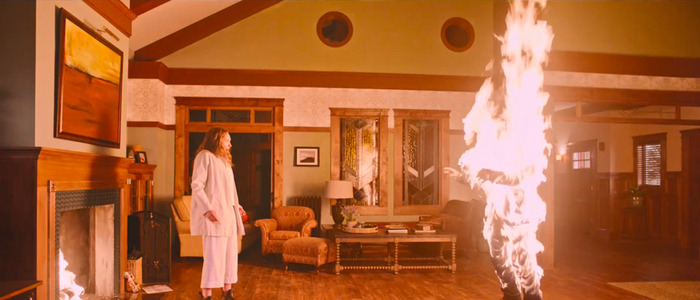 Ready to start your day off with something creepy? Then behold this new Hereditary trailer, showcasing the latest tale of terror from A24.  Be warned, though: this trailer is guaranteed to make you uneasy.
Hereditary is going to be one of those movies that drives me nuts until I can see it, I just know it. The hype and buzz for A24's upcoming horror film is already through the roof, and I know that if I don't lay eyes on this thing soon, I'm going to start to get antsy. In the meantime, I'll have to make due with this fantastic, creepy trailer.
Hereditary Trailer 
This trailer is so effective that I can pracitcally smell the weird backlash that seems to follow every high-profile horror film these days. No matter – I'm incredibly excited to see this. If this trailer wasn't creepy enough for you, you can also check out the Etsy page of Charlie, one of the film's characters, "a girl with a penchant for arts & crafts that will haunt your nightmares."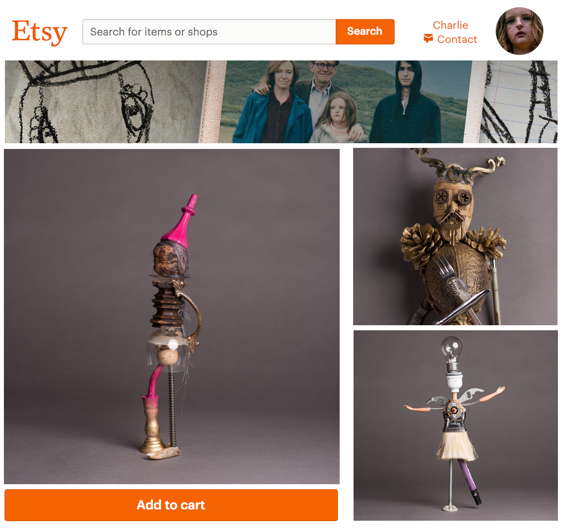 Reviewing Hereditary for /Film, Steven Prokopy wrote:
Much like The Witch, another film distributed by indie powerhouse A24, the feature debut from writer/director Ari Aster (probably best known for his darkly comedic 2011 short The Strange Thing About the Johnsons) leaves open the possibility that you are not watching a horror movie but that you're, instead, watching a horrific drama. While the modern-set Hereditary shares little else in common with that period piece, it does show a family in crisis, leaving emotional cracks wide open so something dark — perhaps actually evil — can crawl in an fester and eventually destroy all that was good and sacred about the sanctity of blood relations. In other words, Hereditary takes its deep-seated sense of danger and foreboding quite seriously and with a level of maturity that few of today's horror releases do.
Hereditary, starring Toni Collette, Alex Wolff, Milly Shapiro, Ann Dowd, and Gabriel Byrne, opens June 8, 2018. I honestly don't know if I can wait that long, but I'll do my best.
When Ellen, the matriarch of the Graham family, passes away, her daughter's family begins to unravel cryptic and increasingly terrifying secrets about their ancestry. The more they discover, the more they find themselves trying to outrun the sinister fate they seem to have inherited. Making his feature debut, writer-director Ari Aster unleashes a nightmare vision of a domestic breakdown that exhibits the craft and precision of a nascent auteur, transforming a familial tragedy into something ominous and deeply disquieting, and pushing the horror movie into chilling new terrain with its shattering portrait of heritage gone to hell.