'Mad Max: Fury Road' Lawsuit May Prevent Future Sequels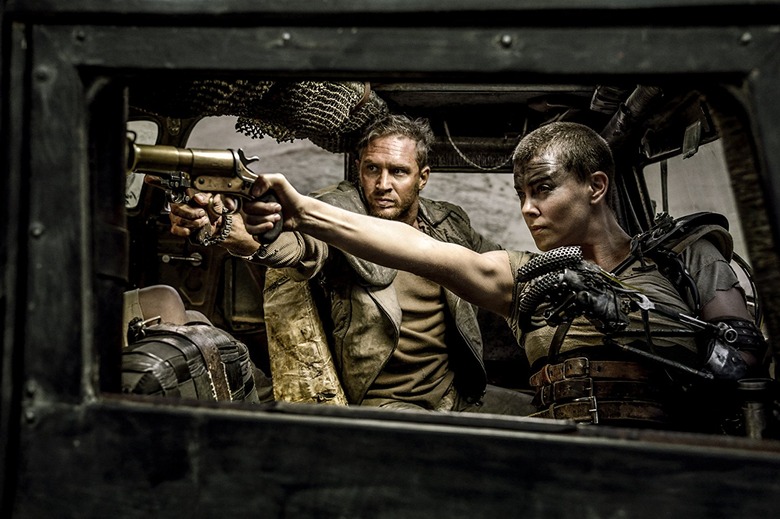 The ongoing Mad Max: Fury Road lawsuit lives, dies, and lives again. The future of the franchise is in jeopardy thanks to a bitter court battle between George Miller's production company, Kennedy Miller Mitchell, and Warner Bros.
The future of the Mad Max franchise has hit another bend in the road, as the bitter court battle makes its way from California to Australia's Supreme Court of New South Wales.
Miller's company is suing the studio for unpaid earnings on Mad Max: Fury Road, according to The Sydney Morning Herald.
The lawsuit shared by the Sydney Morning Herald claims that Warner Bros. acted in a "high-handed, insulting or reprehensible" manner and "destroying" its relationship with Kennedy Miller Mitchell by refusing to pay the bonus fee for delivering the movie under budget. Because Warner Bros. allegedly breached a co-financing agreement, the lawsuit claims that Kennedy Miller Mitchell will be unable to work together to make any further installments.
This means that fans waiting on Mad Max 5 and 6 — for which Miller has already written scripts — may have to wait indefinitely.
Miller and his producing partner Doug Mitchell spoke briefly about the lawsuit last November, stating:
"That hard work resulted in a picture which found wide acclaim globally. We would much prefer to be making movies with Warner Bros than litigating with them but, after trying for over a year, we were unable to reach a satisfactory resolution and have now had to resort to a law suit to sort things out."
Mad Max: Fury Road was met with nearly unprecedented acclaim for a genre film in 2015, raking in $378 million worldwide and earning a Best Picture nomination and a Best Director nod for Miller. It would walk away with the most wins at the 2016 Oscars, with 6 out of its 10 Oscar nods. It is a truly dazzling film that will stand the test of time, which is why it's astonishing that Warner Bros. and Kennedy Miller Mitchell have been mired in this lawsuit for three years.
But the issue comes down to the two companies' different views of the "final net cost" of the movie. Kennedy Miller argues that it is eligible for a $7 million bonus for making the movie under the agreed $157 million budget, while Warner Bros. claims that it went well over $185.1 million. In a cross-lawsuit filed by Warner Bros., the studio accuses Kennedy Miller Mitchell of breaking contract over the film's intended runtime and rating.
The lawsuit also lists conflicts between the companies over which scenes would be shot for the movie. Kennedy Miller Mitchell alleges Warner Bros. insisted Miller not shoot some of the scenes he had scripted, including those set in Immortan Joe's Citadel and his ending, while Warner Bros. claims that those notes were only "suggestions."
It doesn't look all too good for Warner Bros. And the fact that this lawsuit is about Mad Max: Fury Road, which is a universally beloved film for good reason. But the one that will suffer the most is the Mad Max franchise, whose sequels — including one focused on Charlize Theron's Furiosa — we may never see.