'Pet Sematary' Remake Wants Jason Clarke To Raise The Dead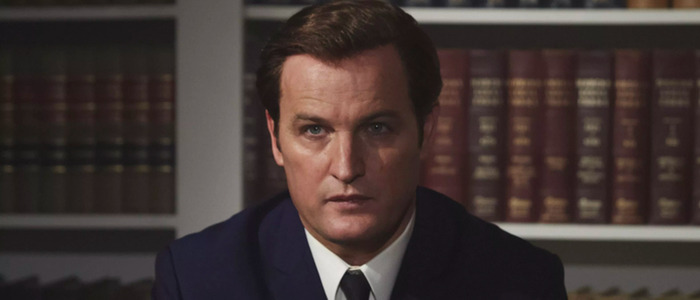 Zero Dark Thirty and Dawn of the Planet of the Apes actor Jason Clarke might be getting ready to raise the dead as word comes that he's in talks to join the cast of the Pet Sematary remake. Clarke would play Dr. Louis Creed, who discovers a cursed ancient Indian burial ground bordering his property.
Sometimes, dead is better. Unless you want to remake Stephen King's Pet Sematary – then by all means, carry on. The Hollywood Reporter reveals that Jason Clarke is currently in talks to join the cast of the remake from Kevin Kolsch and Dennis Widmyer, directors of the indie horror film Starry Eyes. Clarke would play the main character, Dr. Louis Creed. In King's novel, Creed takes a job at the University of Maine, and moves his family to the small Maine town of Ludlow. Creed's neighbor, Jud Crandall, introduces the creed family to the "pet sematary" that resides behind the Creed household. Later, when the Creed family cat, Church, is killed on the highway, Jud takes Louis further into the woods, beyond the pet sematary, and shows him the Micmac burial ground – a Native American burial ground with the ability to resurrect any dead animal (or person) who happens to be buried there. Since this is a Stephen King story, things go very, very wrong.
King's novel was previously adapted into a pretty good 1989 horror film directed by Mary Lambert. While the adaptation was mostly faithful (King wrote the script itself), and had plenty of disturbing moments, there was room for improvement. Particularly in the casting department – Dale Midkiff played Louis Creed in the film, and his performance was stiffer than any corpse planted in the Micmac burial ground.
Clarke's casting here is brilliant. He has a down-to-earth, everyman-y quality to him that's perfect for the role. In addition to that, he's a big enough name (though not that big) to lend even more legitimacy to the adaptation. There was a period when B-movie actors primarily populated Stephen King adaptations, but now we seem to be entering an era where more big names flock to the films. For instance, James McAvoy, Bill Hader and Jessica Chastain were all recently announced as potential cast members of It: Chapter 2. Stephen King has always drawn a crowd, but the box office success of 2017's It has made King adaptations more of a hot commodity than ever. As a Stephen King fan, this is great news.
Everyone has their own personal favorite Stephen King book, and for me, it's Pet Sematary. It's a bleak, disturbing book. In fact, it's the only King novel that actually frightened me when I read it. The book's theme is death, and lots of it. When I was younger, I had an overwhelming fear of death – more so than the average person, I'd say. So reading Pet Sematary at the time perhaps wasn't the best idea. But I read it anyway, and never forgot it, or how frightened it made me feel. The book seemed to frighten King, too – he threw it in a trash can after he finished it, worried he had gone too far. His wife, Tabatha King, rescued the book from the trash and convinced him to publish it.
Starry Eyes is a chilling indie horror flick, so I'm very curious to see what the filmmakers do with Pet Sematary. Hopefully we'll start learning about additional casting soon – I'm dying to know (no pun intended) who will play Jud Crandall.
As a side note, after years of waiting, an unabridged audiobook of Pet Sematary was recently released from Simon & Schuster Audio, read by Dexter star Michael C. Hall. I highly recommend you check it out – Hall does a great job narrating the novel. Now let's all rock out with the Ramones!
Pet Sematary - The Ramones