Young Spock Will Appear In 'Star Trek: Discovery' Season 2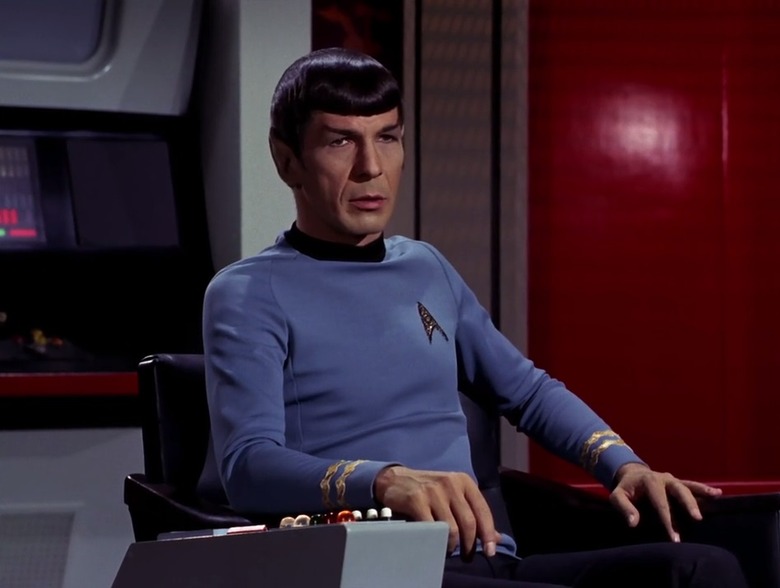 After rumors swirled for weeks, Star Trek: Discovery has now confirmed that a young Spock will appear in the CBS All Access show. Just not in the way you'd expect.
Everyone's favorite Vulcan will appear in the second episode of the upcoming season of Star Trek: Discovery, according to Jonathan Frakes, the veteran Star Trek actor who directed an episode of Discovery in the first season and is returning for season 2. But Spock — who at the time of Discovery would be a young science officer living and working on board the Enterprise before Captain James T. Kirk enters his life — won't appear in the way you would expect. Instead, the Star Trek: Discovery version will appear in flashbacks alongside his adopted sister and Discovery protagonist, Michael Burnham (Sonequa Martin-Green).
This news was confirmed by Frakes at El Paso Comic Con, in El Paso, Texas (via io9). He also revealed that he would return to direct episodes two and 10 of Star Trek: Discovery season 2.
Frakes also said there will be a young Burnham in the flashbacks for episode 2 of season 2 of #StarTrekDiscovery #ElPasoComicCon

— Justin Oser (@trekfan4747) April 14, 2018
Spock will be the second familiar Star Trek character to appear in the second season of Discovery, after Anson Mount's Captain Pike. But it was only a matter of time until a young Spock made his Star Trek: Discovery debut, considering the familial connection he shares with the show's lead character, Michael Burnham. Spock had been alluded to throughout the first season, leading some Star Trek fans to wonder when the show would finally bring the character on board. While season 1 was Spock-free, it did feature several appearances by Spock's father, Sarek, played by actor James Frain.
There's no word on who will play Spock or if Zachary Quinto would return to play the young version of the character that he took on in the J.J. Abrams movies (unlikely, since the rebooted movies take place in a separate timeline than the shows). However, since his appearance will mostly play in flashback, it's likely they'll cast an entirely new actor to play the iconic Vulcan.
Star Trek: Discovery season 2 is currently filming in Toronto. It will reportedly debut either in fall 2018 or early 2019.