TV Bits: 'L.A.'s Finest', 'DuckTales', 'Fear The Walking Dead', 'Luke Cage', 'Pose', 'Finding Justice' And More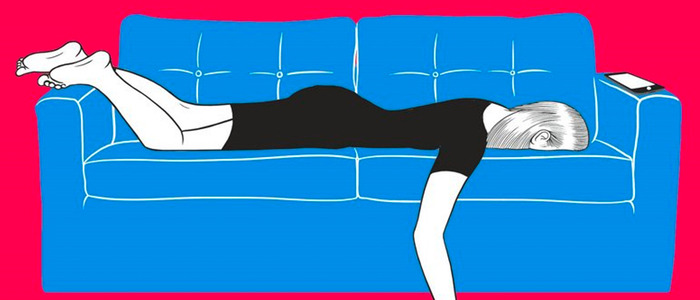 In this edition of TV bits:
That Bad Boys spin-off series now has a title
Lin-Manuel Miranda is about to make his DuckTales debut
Watch the first 3 minutes of the Fear the Walking Dead season premiere
Antonique Smith joins Luke Cage season 2
A trailer for FX's Pose
Allison Pearson's How Hard Can It Be? will be adapted for TV
BET Orders Finding Justice docuseries from Dwayne Johnson and Dany Garcia
Warren Ellis' Injection comic being adapted for TV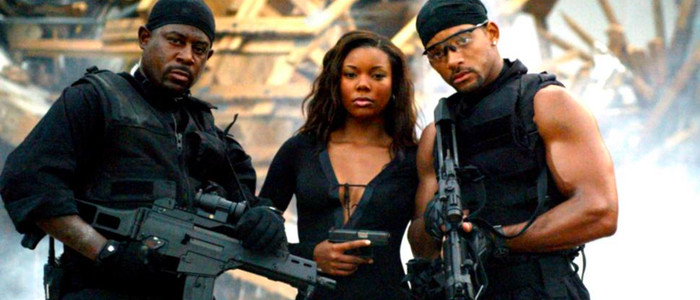 In case you forgot, NBC ordered a Bad Boys spin-off starring  Gabrielle Union early this year. Union reprises the role she played in Bad Boys II – the sister of Martin Lawrence's character. Jessica Alba also stars. Now, the show has an official title: L.A.'s Finest. As Deadline reports, "The project follows the Special Agent Syd Burnett character played by Union in 2003's Bad Boys II movie as she moves to Los Angeles and joins the LAPD," adding that Union's "free-spirited former DEA agent Burnett has a fresh start in her new job as an LAPD detective. She's partnered with Nancy McKenna (Alba), a working mom who can't help but look at Syd's freedom with some grass-is-greener envy. These two have totally different lifestyles and approaches, but they both are at the top of their fields in this action-packed, character-driven procedural." Don't expect Will Smith or Martin Lawrence to show up on the show anytime soon, though.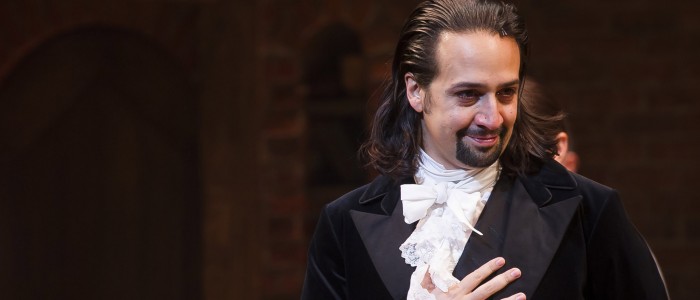 You may have heard of this Lin-Manuel Miranda fellow. He won a bunch of awards and wrote a musical about the old guy on the ten dollar bill. Now, Miranda will make his debut on the rebooted DuckTales. So it goes. The series reboots the 1980s DuckTales series, featuring a storyline about Scrooge McDuck gaining "guardianship of grandnephews Huey, Dewey and Louie when Donald Duck reluctantly takes them to McDuck Manor, the wonder of which enthralls the mischievous triplets. While living with their trillionaire relative, the boys learn long-held family secrets and unleash symbolic artifacts from Scrooge's past." Miranda will voice the character Gizmoduck. Miranda's debut episode will air Friday, May 11 on Disney Channel and DisneyNOW.
Fear the Walking Dead is a huge hit, which I find a little surprising since it doesn't seem like people talk about it as much as The Walking Dead. But the show continually brings in scores of viewers, so someone, somewhere, really likes this spin-off. Fear the Walking Dead is returning for its fourth season on April 15, and in anticipation of that, AMC released the first three minutes of the season premiere online. So if you can't wait till the 15th, you're in luck! These first few minutes introduce viewers to a new character on the show, played by Garret Dillahunt.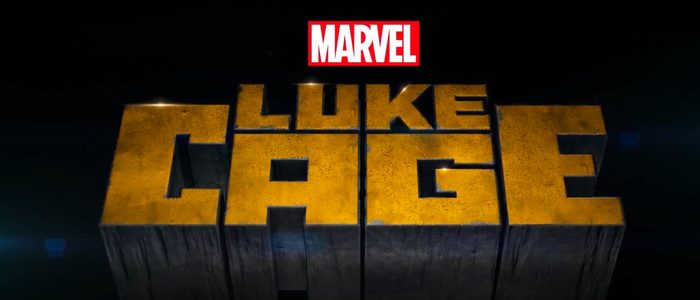 Luke Cage season 2 will be streaming sooner than you think, and the Marvel Netflix series just added a fresh face. Black Film reports actress and singer Antonique Smith has joined the cast. Smith will play new character Nandi Tyler, a detective who took over for Misty Knight (Simone Missick) after Misty lost her arm during the events of The Defenders. Mike Colter will return as Luke Cage, a man with super strength and unbreakable skin who serves as a protector for his Harlem neighborhood. Danny Rand (Finn Jones), aka the Iron Fist, will be appearing at some point as well (sorry). Luke Cage season 2 arrives on Netflix June 22, 2018.
Ryan Murphy's Pose is going to make TV history, as Murphy and company have assembled "the largest cast of transgender actors in series regular roles and the largest LGBTQ cast ever for a scripted series," per FX. The first trailer for Pose can be seen above, ahead of the June 3, 2018 premiere. "Set in the 1980s, Pose looks at the juxtaposition of several segments of life and society in New York: the rise of the luxury Trump-era universe, the downtown social and literary scene & the ball culture world." The cast includes Dominique Jackson, Mj Rodriguez, Indya Moore, Angelica Ross, Hallie Sahar, Ryan Jamaal Swain, Billy Porter, Dyllon Burnside, Evan Peters, Kate Mara, and James Van Der Beek. The show was created by Murphy, Brad Falchuk and Steven Canals.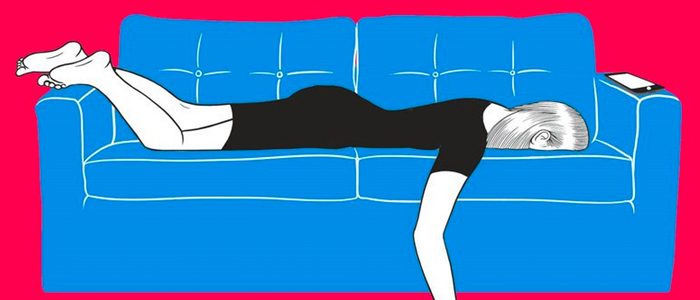 Allison Pearson's novel How Hard Can It Be? is going to be developed as a TV series by producer Bruna Papandrea. The book is a follow-up to Pearson's other novel, I Don't Know How She Does It, and follows Kate Reddy, who is facing her 50th birthday. "Her children have turned into impossible teenagers; her mother and in-laws are in precarious health; and her husband is having a midlife crisis that leaves her desperate to restart her career after years away from the workplace. Will Kate reclaim her rightful place at the very hedge fund she founded, or will she strangle in her new "shaping" underwear? Will she rekindle an old flame, or will her house burn to the ground when a rowdy mob shows up for her daughter's surprise (to her parents) Christmas party? Surely it will all work out in the end. After all, how hard can it be?" Of the TV adaptation, Pearson said, "I am delighted that Bruna and her amazing team at Made Up Stories are transforming 'How Hard Can It Be?' into a compelling TV drama. Committed to telling important tales about women's lives at this great turning point in our history, Made Up Stories is the perfect producer for my novel. We have such a wealth of great actresses in their prime right now; I can't wait to see them bring my heroine and her friends to life."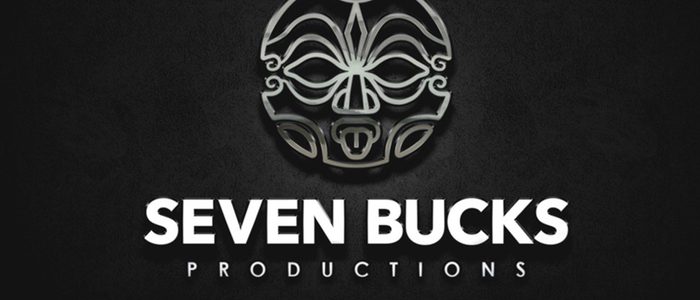 Dwayne Johnson likes to keep busy. When he's not starring in dozens of big film franchises, he's also producing. Deadline reports that BET has ordered Finding Justice, a six-part docuseries from Johnson and Dany Garcia's Seven Bucks Productions. Finding Justice "tells the powerful stories of heroes, leaders, advocates and change agents in African American communities across America as they uncover injustices and fight to bring healing and change." Johnson issued the following statement about the production:
"Seven Bucks Productions was built on the foundation of bringing diverse and influential stories to the masses...Which is why we're excited to partner with BET to bring these powerful stories of injustice from the African-American community to light. More importantly, with this series, we're pushing to create a platform that will enable healing, and inspire change on a global scale."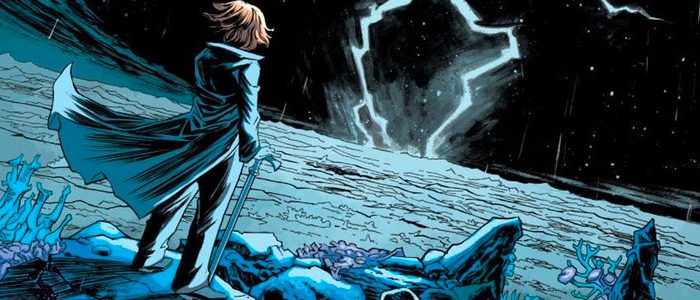 According to The Hollywood Reporter, Universal Cable Productions wants to turn the Warren Ellis, Declan Shalvey and Jordie Bellaire comic Injection into a TV show. "Once upon a time, there were five crazy people, and they poisoned the 21st Century. Now they have to deal with the corrosion to try and save us all from a world becoming too weird to support human life," states the description of the comic, adding that Injection is "about how loud and strange the world is getting, about the wild future and the haunted past all crashing into the present day at once, and about five eccentric geniuses dealing with the paranormal and numinous as well as the growing weight of what they did to the planet with the Injection. Beginning with Maria Kilbride, the troubled troubleshooter for the research wing of mysterious multinational FPI, dragged from hospital to investigate a case of a possessed laboratory and a disappearance that, impossibly, has the hallmarks of ancient folklore." This sounds very cool, although it also sounds like the type of idea that's hard to adapt into a TV show. But perhaps it'll work out.