New 'Rocky And Bullwinkle' Series Heads To Amazon Along With Another 'Kung Fu Panda' Show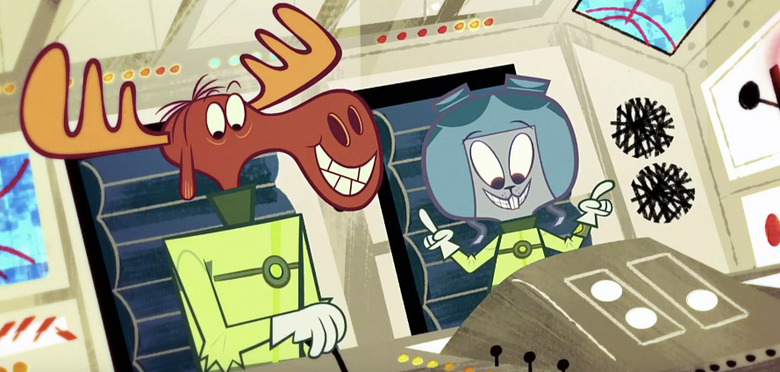 While adults may like having an expansive library of titles to choose from when it's time to relax on the couch, let's not forget about the stay-at-home parents who need a variety of streaming programming to keep their kids occupied for a bit so they can just have a moment of piece of quiet. Amazon has two new additions to help spice things up for your kids on the small screen.
The Adventures of Rocky and Bullwinkle is heading to Amazon, and the first trailer for the update of the classic cartoon has arrived online. Plus, there's a new Kung Fu Panda animated series heading to the subscription service too.
Watch The Adventures of Rocky and Bullwinkle Trailer
Here's the official synopsis for the new series coming to Amazon next month on May 11:
The world's best-known flying squirrel and talking moose are back in a serialized comedy about the two goofball best friends who routinely find themselves thrust into harrowing situations but end up saving the day time and again. As Rocky (Tara Strong) and Bullwinkle's (Brad Norman) innocent and silly ambitions to become rock stars or find lost treasure end up dovetailing with Fearless Leader's (Piotr Michael) sinister plans to take over the world, our heroes are set on a collision course with his notorious superspies Boris Badenov (Ben Diskin) and Natasha Fatale (Rachel Butera). Daran Norris narrates the series executive produced by Scott Fellows and Tiffany Ward, daughter of the original series producer Jay Ward.
This looks distinctly different from the classic adventures of Rocky and Bullwinkle, both in animation style and in the kind of stories being told with the characters. Sure, Boris and Natasha are still involved as the villains of the series, but this series looks far more action-packed and wild than the original show. Of course, cartoons were much different in the early 1960s when the original Rocky and Bullwinkle series was popular, and kids need a little more stimulation to keep their attention nowadays.
Kung Fu Panda: The Paws of Destiny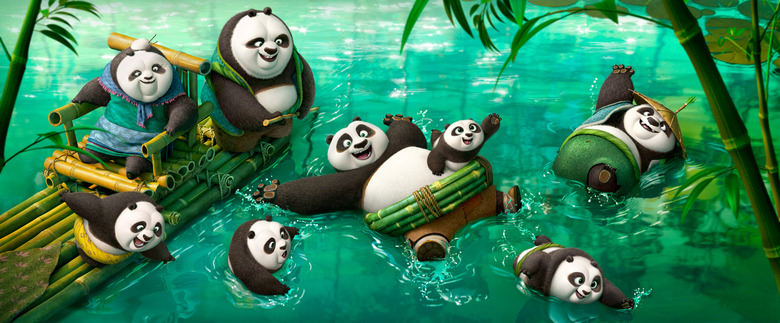 In addition, DreamWorks Animation is also bringing a new Kung Fu Panda series to Amazon called Kung Fu Panda: The Paws of Destiny. This time Po has become the master as he must teach four panda kids who have stumbled upon a mystical cave beneath Panda Village, accidentally absorbing the chi of ancient and powerful kung fu warriors known as the Four Constellations. Endowed with a new purpose, these four young warriors must keep the world safe from an evil force.
It doesn't sound like Jack Black will be back for this series, but that's not surprising since he also didn't reprise the role in the Nickelodeon animated series Kung Fu Panda: Legends of Awesomeness. We actually don't know who any of the voice talents in the series will be, but we'll find out when we get closer to the series debut sometime later this year.