'Jurassic World: Fallen Kingdom' Teaser Unleashes New Footage; New Trailer Next Week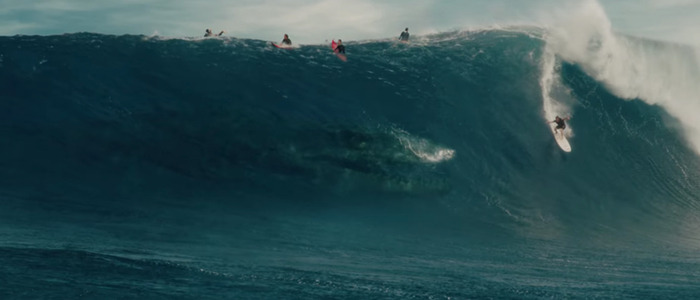 Hold onto your butts, a new Jurassic World Fallen Kingdom teaser just landed, and it's very cool. There's a wealth of new footage here, and it looks fantastic. The footage teases a full trailer which will roar online next week. Watch the teaser below.
You know what, I think Jurassic World: Fallen Kingdom might turn out pretty well! I know Jurassic World has plenty of detractors, and I agree that the film can't hold a candle to Steven Spielberg's original film. But the thing is, no sequel will ever be able to hold a candle to Spielberg's film. Hell, even when Spielberg made a Jurassic sequel himself, it failed to live up to the original. That said, if you're able to sit back and accept the Jurassic World flicks as big, dumb, fun monster movies, you might be in for a treat. A new Jurassic World: Fallen Kingdom teaser just arrived to advertise a full trailer, and the new footage on display looks great. See for yourself.
Jurassic World Fallen Kingdom Teaser 
The highlight of this footage is the shot of the Mosasaurus lurking in a huge wave, about to totally wreck the good vibes of some chill surfers. It's worth noting that this image looks stolen from some early concept art for The Meg. But this shot didn't pop up in The Meg trailer, so I suppose The Meg's loss is Jurassic World's gain.
The rest of the trailer heavily plays up the "monster movie" aspect of the film, with one fang-filled dino after another stalking the film's heroes. There's a lot of rain, a lot of darkness, and a lot of danger. Also: there's a lot of Jeff Goldblum narrating, which is never a bad thing. At one point, Goldblum says, "Welcome to Jurassic World!" as the camera zooms in on his face. It's corny as hell, but I have to admit I kind of love it.
The full Jurassic World: Fallen Kingdom will stomp online on April 18, bringing even more footage.
Jurassic World: fallen Kingdom opens on June 22, 2018.
It's been four years since theme park and luxury resort Jurassic World was destroyed by dinosaurs out of containment. Isla Nublar now sits abandoned by humans while the surviving dinosaurs fend for themselves in the jungles. When the island's dormant volcano begins roaring to life, Owen (Chris Pratt) and Claire (Bryce Dallas Howard) mount a campaign to rescue the remaining dinosaurs from this extinction-level event. Owen is driven to find Blue, his lead raptor who's still missing in the wild, and Claire has grown a respect for these creatures she now makes her mission. Arriving on the unstable island as lava begins raining down, their expedition uncovers a conspiracy that could return our entire planet to a perilous order not seen since prehistoric times.