Kristen Bell Enlists In Musical 'Fantasy Camp' For STX Entertainment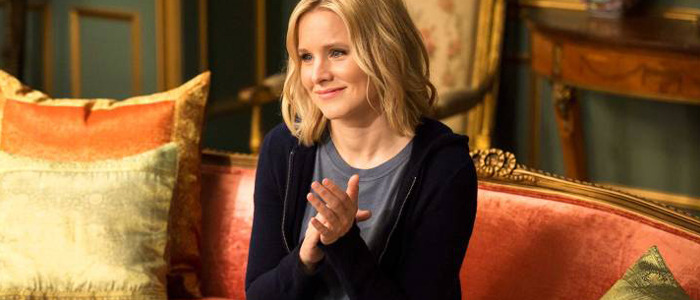 Kristen Bell is heading to Fantasy Camp. The actress, who broke out with Veronica Mars and has since gone on to star in films like Forgetting Sarah Marshall and Bad Moms, will star in STX's Entertainment's new musical comedy. Learn more about Bell's newest starring role below.
Fantasy Camp
The Hollywood Reporter says Bell has signed on to star in Fantasy Camp, which has a script by rookie screenwriter Sid Karger. Bell will play "a junior high school teacher that faces her fears and pursues her dreams while attending a Broadway performing-arts camp for adults."
The premise of Fantasy Camp doesn't sound particularly appealing to me, but I'm always excited to see Bell get a leading role. She always brings something special to the table as a performer, even in her worst movies (like the 2013 indie The Lifeguard). And she's clearly a talented singer, so maybe this is one of those projects that will rely heavily on the personalities involved to elevate its premise. (See also: the 2012 musical Rock of Ages.)
Bell's Bona Fides
This won't be Bell's first starring role in a musical, since she has famously provided the voice of Anna in Frozen, Frozen Fever, the notoriously trashed short film Olaf's Frozen Adventure, and the upcoming Frozen 2. But she's also performed in a musical outside of an animation recording booth, too – she headlined Showtime's 2005 comedy Reefer Madness: The Movie Musical:
There's no word yet about who may direct this film, so we'll be keeping an eye on this one as it moves forward. But it's clear STX Entertainment wants to be in the Kristen Bell business, since their collaboration on the Bad Moms franchise resulted in significant box office success (the first film cost $20 million and made more than $180 million worldwide).
Bell currently stars on the NBC series The Good Place, one of the best comedies airing on network television. That series has been picked up for a third season with 13 episodes (fork yeah), so Bell will have to shoot Fantasy Camp during a hiatus in production. Maybe she can bring some of her Good Place co-stars along with her in this film. I'd love to see William Jackson Harper, who plays Chidi, break out in a bigger way. D'Arcy Carden, who plays Janet, also seems like she'd bring a nice energy to a story like this. And it'd be especially fun to see Manny Jacinto, who plays the dim-witted but lovable Jason Mendoza, let loose in a big musical comedy. A guy can hope, right?