'The Escape' Trailer: Gemma Arterton Runs Away From Her Family To Find Herself In Paris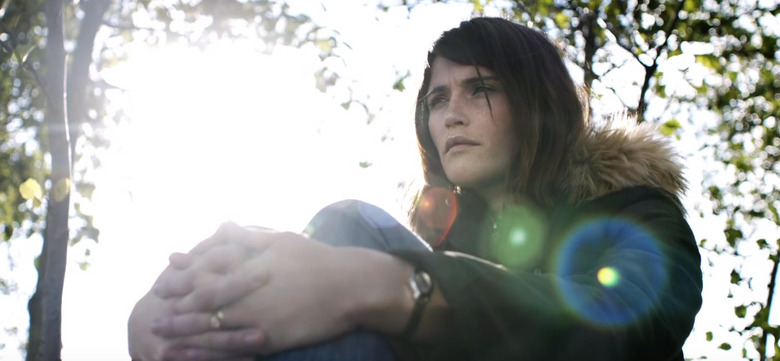 While audiences might know Gemma Arterton best from being a Bond girl in Quantum of Solace, or from being the female supporting player in forgettable franchise starters like Clash of the Titans and Prince of Persia, the British actress has so much more to give on screen, and her latest dramatic entry looks to remind everyone of that.
The Escape follows Gemma Arterton as a wife and mother who is pushed to the edge by the mundane, thankless life she's accepted for years. Her husband (Dominic Cooper) is caught up with work, her kids don't seem to ever make her life any easier, and she's just not happy anymore. That's when she takes it upon herself to venture off to Paris and sort her life out.
Watch The Escape Trailer
The Escape played at the Toronto International Film Festival last year, and Variety had plenty of nice things to say about the film, especially the lead performance from Arterton, in their review:
"Bolstered by Gemma Arterton's unvarnished, affecting lead turn as a young stay-at-home mom in soulless suburban England who's slowly consumed by depression she's made to feel guilty for having, Savage's film thoughtfully and credibly outlines the conflict between a superficially abundant lifestyle and overwhelming internal lack. It's on less sure footing with the morally fraught wish-fulfilment of its second half, though Arterton's quiet, consistent emotional conviction pulls matters through."
While the premise might feel familiar and the film looks a little dreary (or at least more dreary than the similar, forthcoming release of Tully with Charlize Theron), it's no more repetitive than all the coming of age romances or superhero movies we get year in and year out.
The life of a wife and mother can be such a thankless job, and the movies we see on the big screen aren't always an escape from reality. Sometimes the movies are a reminder of our own reality and the struggles of our everyday lives. That may not be for everybody, especially those who live the very life Arterton is struggling with, but that's exactly why it's a story that begs to be told.
Frances Barber, Jalil Lespert and Marthe Keller also star in the film from writer/director Dominic Savage.
A woman sets out to reclaim her life in this stirring, emotionally rich look at what it means to start over. Tara (Gemma Arterton), a housewife in suburban London, is living a life that is no longer hers: it belongs to her overworked, self-absorbed husband (Dominic Cooper); her young son and daughter; and the numbing routine of housework and childcare. In desperate need of a change, Tara one day makes a bold decision. Armed with a one-way ticket to Paris, she leaves everything behind to rediscover herself in a new city—but walking out on your life isn't so simple... Built around a remarkable central performance from Gemma Arterton, The Escape is a perceptive, deeply compassionate portrait of a woman on the rocky road to becoming herself.
The Escape hits limited theaters and VOD on May 11, 2018.