Michael Mann's Next Movie Will Be About Hacker And Crime Boss Paul Le Roux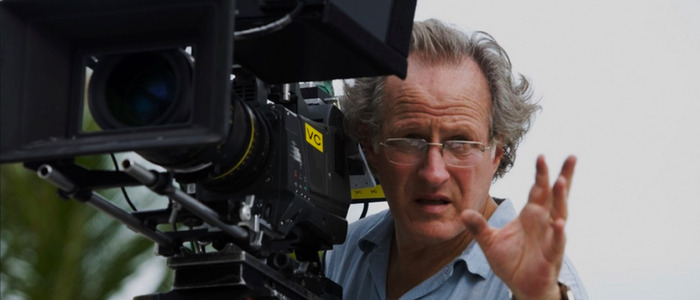 Michael Mann hasn't helmed a feature since the 2015 Film Twitter fave Blackhat, but he might be about to get back in the game. Mann has purchased the acquired rights to a book about organized crime figure Paul Le Roux. The deal includes film and television rights to the book, which indicates a film or TV adaptation could be Michael Mann's next project.
I'd really like it if Heat filmmaker Michael Mann would get to work on a new movie soon, and now perhaps he will. Deadline reports Mann's book publishing imprint has has "preemptively acquired publishing rights to a book Elaine Shannon has written about the transnational organized crime figure Paul Le Roux." Mann's deal also includes film and television rights to the book.
Now, there's no guarantee here Mann is indeed making a film adaptation of Shannon's book – adding film and TV rights to a book deal is often standard procedure –  but if Mann were to adapt this, it sounds like it would be firmly in his wheelhouse. La Roux is a former computer programmer and a former criminal cartel boss and informant to the DEA. Per Wikipedia, La Roux "created E4M, an open-source free Windows disk encryption software program, in 1999, and is a suspected creator of the open-source TrueCrypt, which is based on E4M's code." He also allegedly ordered the assassinations of six people. In a way, this project almost sounds like a companion piece to Mann's computer hacker thriller Blackhat.
Per Deadline, Shannon's book "tells how Le Roux reorganized transnational hard drug production and distribution, the arms trade, military hi-tech, murder for hire, mercenary operations and more with 21st century modalities. It is also a chronicle of the manhunt for Le Roux across six continents by an elite team of investigators from the 960 Group, a secretive element within the agency's Special Operations Division. He was captured and charged with multiple murders." All of this could make one hell of a movie, and Mann would be perfect to make it happen.
"Elaine Shannon's book," Mann said, "took me into the actual people and places, the language and attitudes as powerfully as great fiction. Deeply and vividly, it illuminates the mind of LeRoux and the dark frontier of transnational crime." Mann has been so swept up in the story that he's attended several court hearings related to the matter.
The only question now is what Mann wants to do with the material. Since the deal includes TV and movie rights, he could always turn it into a mini-series or a film. It's also not clear if he intends to direct any screen adaptation of the material, or merely produce it. Hopefully it's the former, as it would be great to have a new Michael Mann directed film to look forward to.