'Incredibles 2' Trailer: It's Time For Supers To Become Heroic Again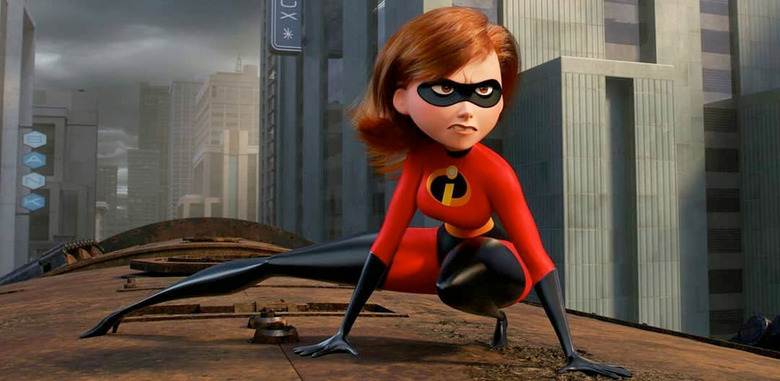 The time has come for superheroes to come out of hiding. Incredibles 2 brings back Mr. Incredible, Elastigirl, Violent, Dash and Jack-Jack for a new adventure as an initiative begins to get super-powered citizens of Municiberg back on the good side of public opinion.
A new Incredibles 2 trailer has arrived to show off more of the story in the sequel from Disney and Pixar Animation. Even though this is a superhero movie, it's first and foremost a movie about family, and the dynamic in this family has certainly shifted in the wake of the events from the first movie. This time, Elastigirl is heading out to fight crime while Mr. Incredible stays at home and they both have their work cut out for them.
Watch the Incredibles 2 Trailer
Winston Deavor (Bob Odenkirk) along with his sister Evelyn (Catherine Keener) have the plan to bring the supers back into a favorable light by recruiting just one superhero to help change the public perception of what these super-powered individuals are meant to do for civilization. Elastigirl ends up being the poster child for this new initiative, but who is wreaking havoc on Municiberg and what is their overall plan?
While The Incredibles definitely have a city to keep safe, this is again about family. And the Pixar franchise wouldn't be anywhere near as beloved if it wasn't for the genuine family dynamic between these superheroes. The revelation of Jack-Jack's powers is going to be a big deal, and seeing how he gets used as an addition to the team will be both amusing and fun. Plus, the sibling rivalry between Violet and Dash is always a delight, not to mention the playful marriage of Bob and Helen.
We can't wait to see what director Brad Bird has up his sleeve. In the meantime, here's the official synopsis:
Helen (voice of Holly Hunter) is called on to lead a campaign to bring Supers back, while Bob (voice of Craig T. Nelson) navigates the day-to-day heroics of "normal" life at home with Violet (voice of Sarah Vowell), Dash (voice of Huck Milner) and baby Jack-Jack—whose superpowers are about to be discovered. Their mission is derailed, however, when a new villain emerges with a brilliant and dangerous plot that threatens everything. But the Parrs don't shy away from a challenge, especially with Frozone (voice of Samuel L. Jackson) by their side. That's what makes this family so Incredible.
Incredibles 2 arrives on June 15, 2018