Dwayne Johnson Provides An Update On Shane Black's 'Doc Savage'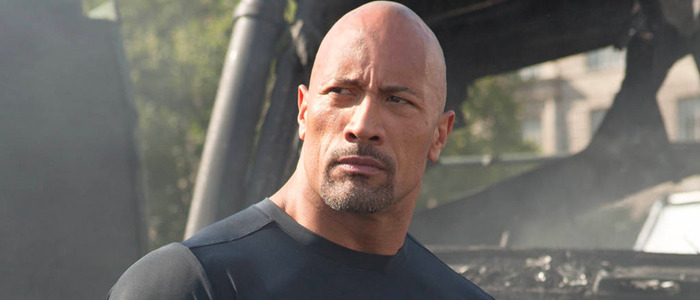 Dwayne Johnson is a busy man. He's part of approximately 50 different film franchises right now, but he's clearly always up to add some more. Like Doc Savage, for instance. Johnson's name has been attached to a Shane Black-directed Doc Savage movie since at least 2016, and now the much in-demand actor has offered an update on the project.
What's up with Doc Savage? Iron Man 3 director Shane Black has been attempting to make a Doc Savage movie since 2009, and the project has been on again/off again ever since. Thor star Chris Hemsworth was Black's original choice to star, but in 2016, Dwayne "The Rock" Johnson became officially attached. Since then, Johnson has been very, very busy, and Black has been working on The Predator. But Doc Savage is still in the works. Kind of.
Speaking with Collider, Dwayne Johnson says the Doc Savage movie has run into "business" issues. Whether this means budgetary matters, or problems with the rights to the material, isn't clear, but Johnson says that no matter what, he really hopes he gets to work with Shane Black on some film someday:
"First of all, love Shane Black and we've had multiple meetings on that project that we were going to work on. Right now, Shane's doing things. I'm doing things. That project had a few issues, not creative issues but more so business affairs issues — where the project once was, who had rights to it, where we were trying to move it to. There was a lot of that, which we're still kind of working through. At the end of the day, Shane's such a spectacular writer or director, but whether it's that project or something else, we've made a pact that we're going to work together at some point in our careers."
Doc Savage was created in the 1930s for pulp magazines. Since birth, the character's father and a team of scientists trained Doc Savage to have extreme intelligence and nearly super-human abilities, giving him "great strength and endurance, a photographic memory, a mastery of the martial arts, and vast knowledge of the sciences." Basically, Doc Savage is the guy who is good at everything.
"Doc Savage is a personal film to me," Shane Black said in the past. "It's a 1930s pulp character so it hasn't been around for 75 years or so, but people if they're introduced to it they'll get to know, hopefully, what I came to love as a kid. I've read those series for 43 years and always wanted to figure out how to crack it."
This really seems like the perfect match for both Black and Johnson, and if it'll be a shame if it never happens. If Doc Savage never gets made, let's hope Johnson is serious about his pledge to work with Black in the future on something, because a Shane Black/Dwayne Johnson movie sounds too good to pass up.