Tig Notaro Joins 'Star Trek: Discovery' Season 2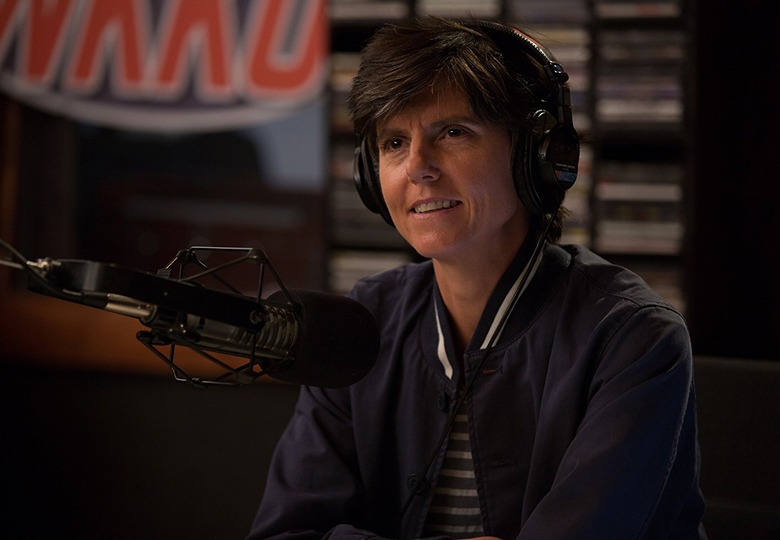 Tig Notaro is boarding the USS Hiawath to join the Star Trek: Discovery season 2 cast.
The co-creator and star of Amazon's One Mississippi is boldly going from one streaming service to another — but this time, she'll be in space.
Comedian and actress Tig Notaro will appear as a guest star in the second season of Star Trek: Discovery, according to The Hollywood Reporter.
Notaro is taking on the role of chief engineer Denise Reno of the USS Hiawatha for an unconfirmed number of episodes. The USS Hiawatha was briefly mentioned in the Star Trek video game Starfleet Command, described as an Akula-class ship affiliated with Starfleet.
Star Trek: Discovery will be a huge change for Notaro, who previously starred in Amazon Studios' recently-cancelled dark comedy One Mississippi, based on her own life. The series was critically acclaimed, but was cancelled after two seasons when Amazon decided to pivot to broader programming.
This won't be the first comedian that Star Trek: Discovery has enlisted in a left-field piece of casting. Rainn Wilson, a comedy star best known for his awkward turn as Dwight in The Office, appeared as the rascally con man Harry Mudd in season 1 of the CBS All Access show.
Notaro's casting comes as Star Trek: Discovery fleshes out its season 2 cast, recently tapping Hell on Wheels and Inhumans star Anson Mount to play Captain Pike. And the casting announcements will likely continue to be rolled out, as the show has yet to reveal who will be the new captain to replace Lorca in season 2. And with Pike's appearance, there's also rumors that the series could potentially introduce a young Spock.
Production on season two of Star Trek: Discovery begins this month. No premiere date has yet been set.