MoviePass CEO Wants Moviefone To Be Their Own Rotten Tomatoes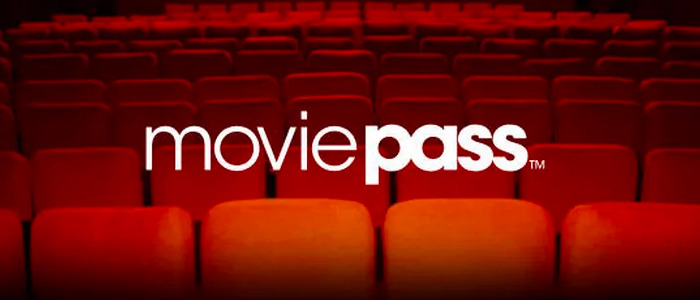 MoviePass wants to become your one-stop shop when it comes to going to the movie theater. The movie theater subscription service has already gotten the ticket-buying market cornered — to the joy of some and the chagrin of others in the industry — and now it wants to become a source of movie reviews.
The recent MoviePass Moviefone acquisition raised some eyebrows when it made headlines last week, since Moviefone's assets seemed to overlap with what MoviePass already offered. But MoviePass CEO Mitch Lowe revealed that he has more ambitious plans in mind than simply offering movie listings.
Moviefone has been around since the 1980s, first starting as a telephone service that listed showtimes when called. But the entertainment company — which now provides showtimes, trailers, and news on its website — has been in need of a severe rebrand. Enter MoviePass.
Lowe told The Hollywood Reporter that he hopes MoviePass can engineer that rebrand — while naturally boosting MoviePass's standing in the process. "Moviefone was an extremely undervalued asset," Lowe said, adding that "they already have six to eight million unique users a month, and we of course can grow that many times over and use that as a great funnel to inform people about MoviePass..."
But it's more about simply advertising MoviePass. Moviefone's big subscriber base provides a nice launchpad for MoviePass to test a new feature: movie reviews. He continues:
"Our subscribers are telling us they want to be able to get recommendations or read reviews by MoviePass subscribers. They don't want to go to other sites, they want to have it all in one place. [Moviefone] gives us kind of a running start at building content for our subscribers."
Online movie review aggregators are proving to be a force in Hollywood, with Rotten Tomatoes attracting the ire of many an executive who thinks that the website is responsible for tanking box office numbers (it isn't). But there's no denying that Rotten Tomatoes has become a huge influence on movie-going audiences — the exact kind of audience that MoviePass wants to tap into:
"Today, many people go to Rotten Tomatoes. And we find our subscribers have a slightly different and, in fact, a more positive rating of movies. We want to be able to do our own presentation for our subscribers from fellow MoviePass subscribers that gives them more reflection of people like them, who love movies."
While Lowe makes the popular but annoying assumption that critics don't love movies (we do!), I can see why this is a market that MoviePass is eager to tap into. It seems like the obvious next step for MoviePass, as many people want to research whether a movie is worth their time before buying a ticket. Of course, MoviePass takes the risk out of the movie-going experience thanks to its cheap price, but reviews still play a huge part in what movies people choose to see.