'Westworld' Showrunners Reveal More Info About Shogun World, Say Most Of Season 2 Takes Place In Westworld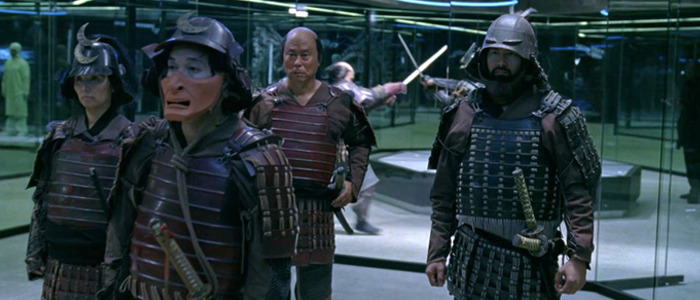 A few days ago, the website for Delos Incorporated – the fictional company that operates the title park in HBO's hit sci-fi series Westworld – revealed some official details about Shogun World, the second theme park that we'll be seeing when season 2 arrives later this month. Now, a new interview with showrunners Jonathan Nolan and Lisa Joy has yielded even more information about the show's Japanese-inspired theme park, including why they chose that over Medieval World or Roman World, how significant a role Shogun World will actually play in the upcoming second season, and more. Learn about their intentions for the Westworld Shogun World park below.
Entertainment Weekly sat down with Nolan and Joy and got the husband and wife team to spill a bit more information about Shogun World, which we first saw at the end of the first season.
Why Did They Choose Shogun World?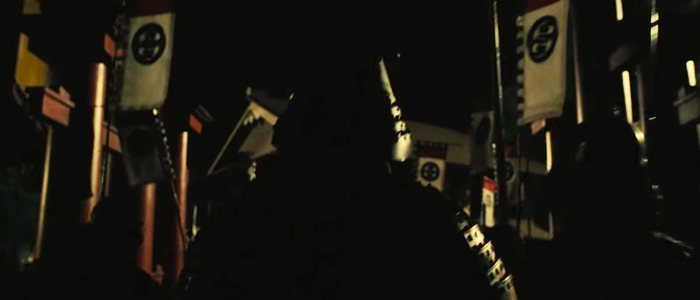 "Part of the reason we're going to Shogun World instead of to Roman World or Medieval World is, yes, you saw those in the original film," Nolan explained. "But also if you're doing a theme park, you wouldn't limit it to the Western European or North American experience. You'd try to reach a global audience. So the idea is you have a texture here that's totally different."
There's a meta aspect here that can't be ignored: like the fictional park, HBO is hoping to reach a global audience. A park based on the American Old West has limited appeal worldwide, because the rest of the world wasn't necessarily fed a steady diet of western imagery for their entire lives like Americans, so tapping into a different cultural experience makes sense on multiple levels.
Nolan also explained how he was drawn to the parallels between westerns and the classic samurai films of Akira Kurosawa, while Joy says that the decision to choose Shogun World was partially because she grew up in Asia and was inspired by the films she saw during her time there.
Beauty and Brutality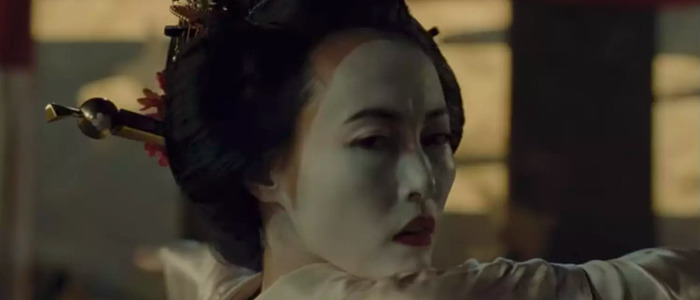 Nolan also revealed that the filmography of Sonny Chiba factored heavily into their depiction of Shogun World:
"In addition to Kurosawa films, which are plenty bloody, I grew up watching the Sonny Chiba films — those are the ones Tarantino is riffing on in his films with the superfluidity of gore and mayhem; this sense of an alternately brutal and beautiful world that raises the volume on what the guests might be looking for. It wasn't just about gore, it's also about being immersive. We wanted to feel like our story dropped into a totally different world. Basically, we have a whole episode in Japanese."
An entire episode in Japanese? That will be a very different experience than what we saw in the first season, and will hopefully provide a nice platform for actors like Rinko Kikuchi and Hiroyuki Sanada to take center stage for a while. And considering what we've seen in the trailers, you can bet Maeve (Thandie Newton) is going to be involved, too.
How Much Shogun World Will We See in Season 2?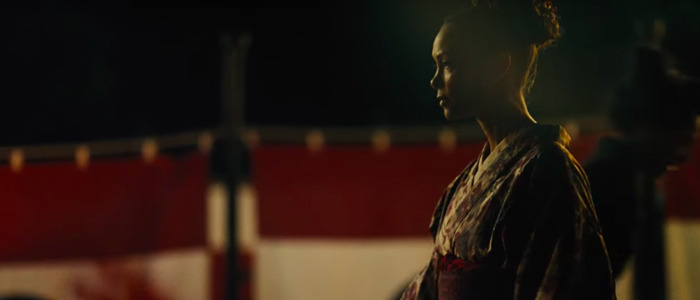 All this talk about Shogun World could understandably lead viewers to assume that a majority of Westworld season 2 could take place there, but Nolan wants to set the record straight.
"We want to try and gently temper expectations. Most of our season is spent in Westworld — the eponymous Westworld. But we do get a chance to glimpse some of the other worlds. And we have a couple of episodes that are spent in Shogun World with one of our storylines, while our other storylines continue elsewhere. So I say we're trying to temper expectations, except to say that I think the stuff we did for Shogun World is spectacular."
Wherever it's set, we're excited to see what these storytellers have in store for us when Westworld season 2 premieres on HBO on April 22, 2018.