'Star Trek: Discovery' Casts Its Own Captain Pike With 'Hell On Wheels' And 'Inhumans' Star Anson Mount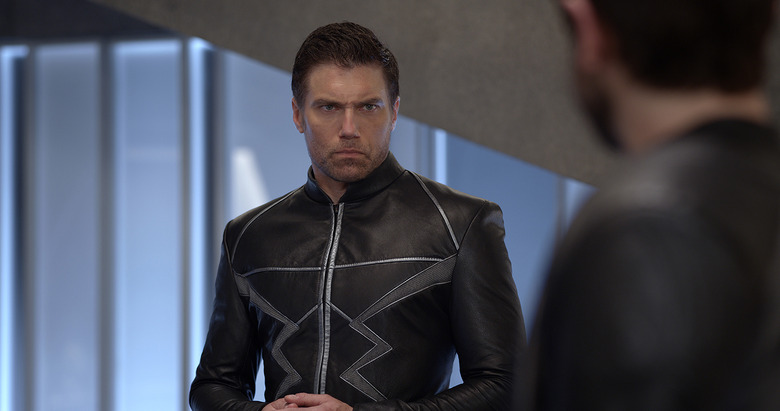 Star Trek: Discovery has founds its Captain Christopher Pike.
The lauded predecessor to Captain Kirk on the USS Enterprise, Captain Pike has been a mainstay of Star Trek since the scrapped TV pilot for the original '60s series. The new Pike will be played by former Hell on Wheels and Inhumans star Anson Mount.
The CBS All Access series has cast Anson Mount as its Captain Kirk, making Mount the fourth actor to take on the role, according to Entertainment Weekly.
And Mount has some big shoes to fill.
Captain Pike is one of the oldest characters in the Star Trek franchise. The initial pilot for the first Star Trek series featured Jeffrey Hunter as Captain Pike in the lead role, but after the pilot was rejected, the character was dropped in favor of Captain Kirk, played by William Shatner. But his legacy remained in Star Trek, with footage of Hunter's Pike used in the two-part episode "The Menagerie," which also resurrected Pike as a mutilated shadow of his former self played by Sean Kenney.
Captain Pike was leant a nobler air and a warm gravitas by Bruce Greenwood in J.J. Abrams' new Star Trek movies, as the father figure and mentor to Chris Pine's rebellious Captain Kirk.
I'll admit I haven't seen Mount's work on Hell on Wheels — though I heard he's solid — but I hope that his Star Trek: Discovery appearance is miles better than the performance he delivered in Inhumans. Granted, that may not be entirely his fault – he was given little to do other than stand silently and look mildly constipated in a show whose set design and writing were horrendous. Here, Mount has got a big legacy to live up to, especially after Greenwood's compelling performance as Pike — even though this Pike is in a different timeline.
The season finale of Star Trek: Discovery, which takes place in the "Prime" Trek timeline 1o years before the events of the original series, saw the crew of the Discovery intercepting a distress signal from the USS Enterprise under Captain Pike. So it sounds like they won't be wasting any time bringing Pike into the mix.
Star Trek: Discovery Season 2 begins filming in Toronto this month. No premiere date has yet been set.