'Deadpool 2' Writer Shuts Down Rumor That The Sequel Cut One Of Its Villains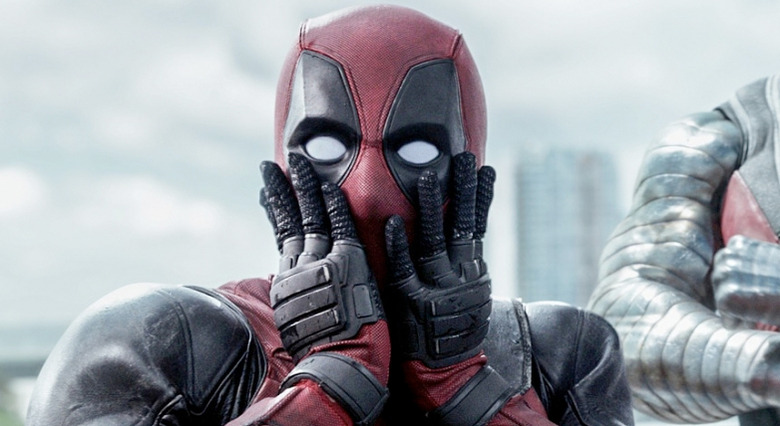 The rumor that Deadpool 2 cut one of its villains, played by actor Jack Kesy, is false, according to one of the sequel's screenwriters. Rhett Reese, the co-writer of Deadpool and Deadpool 2, shut down the rumor circulating the internet with a tweet.
Untrue. https://t.co/m7bVfbzphl

— Rhett Reese (@RhettReese) April 9, 2018
Our original story continues below.
***
Deadpool 2 may have just killed our chances of seeing one of its many supervillains. Rumor has it that a Deadpool 2 villain has been cut from the film, with actor Jack Kesy missing in action from promotional materials and test screenings.Deadpool 2 is chock full of superpowered villains, heroes, and antiheroes. But it may be one villain short come May 18.
The latest rumor to come through the superhero grapevine is that Jack Kesy's unnamed villain has been cut from the film. In the most recent episode of his podcast Meet The Movie Press, The Tracking Board's Jeff Sneider said that he's heard from an anonymous source that Kesy was no longer in the film.
Kesy, who is probably best known for his role on FX's The Strain, was reportedly playing the obscure X-Men villain Black Tom Cassidy, a villain who can generate concussive blasts through wooden objects and manipulate the energy of plants. He sounds like just the kind of weird and offbeat character who would perfectly fit into Deadpool's zany, ultraviolent adventures.
It's unclear if Kesy's villain was cut after the main shoot, or if he was removed during the reshoots which reportedly centered the movie more around the popular Cable and Domino. Kesy hasn't been seen in promotional materials either, nor were there any reports of his character in test screenings.
But with Josh Brolin as Cable, Zazie Beetz as Domino, and Terry Crews as Bedlam, Deadpool 2 is already jam-packed with high-profile characters. Not to mention the fact that the film has to deal with the introduction of the highly-anticipated X-Force. It's not totally unsurprising that Deadpool 2 just didn't have room for Kesy.
Deadpool 2 is directed by David Leitch. Ryan Reynolds reprises his role as the titular Merc with a Mouth, while Morena Baccarin, T.J. Miller, Leslie Uggams, and Brianna Hildebrand also return for the sequel.Deadpool 2 hits theaters on May 18, 2018.
After surviving a near fatal bovine attack, a disfigured cafeteria chef (Wade Wilson) struggles to fulfill his dream of becoming Mayberry's hottest bartender while also learning to cope with his lost sense of taste. Searching to regain his spice for life, as well as a flux capacitor, Wade must battle ninjas, the yakuza, and a pack of sexually aggressive canines, as he journeys around the world to discover the importance of family, friendship, and flavor – finding a new taste for adventure and earning the coveted coffee mug title of World's Best Lover.