'Fast And Furious' Ride Photos Invite You To Join The Family In Orlando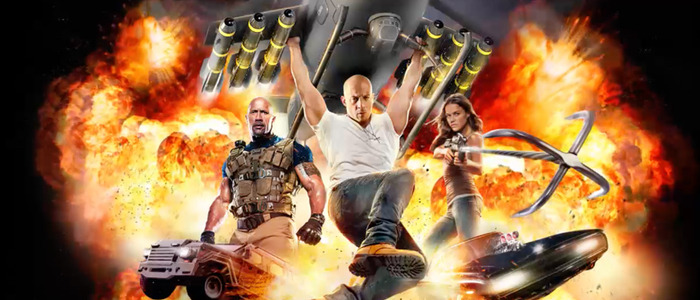 If you want even more from the turbo-charged universe of the Fast and Furious franchise, you're in luck. Universal is putting together a huge Fast and Furious ride that will immerse you into the high-octane, family-driven world of the films. Check out some Fast and Furious ride photos below that give you a glimpse of what to expect.
The Fast and Furious ride, Fast and Furious Supercharged, will be opening at Universal Orlando soon, unleashing all sorts of fast-paced amusement park action. Be warned, though: only family, not friends, can board this ride (note: this probably isn't true). A new set of photos from the Fast and Furious ride have arrived (via the Universal Orlando blog), so you can gaze upon them and dream of one day waiting in a very long line to see this stuff in person.
Fast and Furious Ride Photos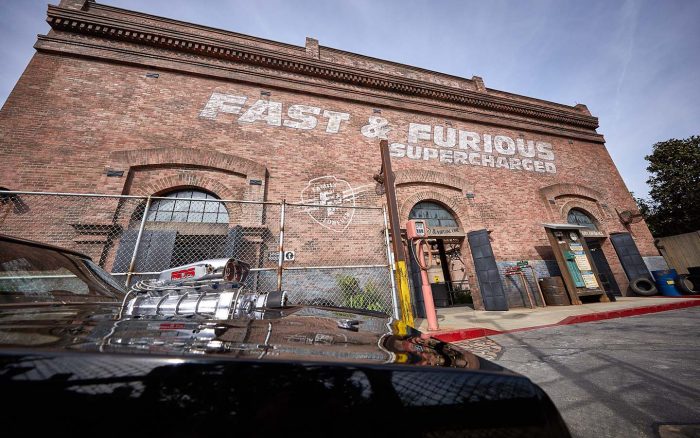 Here's the exterior of the ride, which has the car of Vin Diesel's character Dom sitting outside.
Here's the "War Room", which sets you up for the ride's mission. Heed that warning, folks: don't screw up.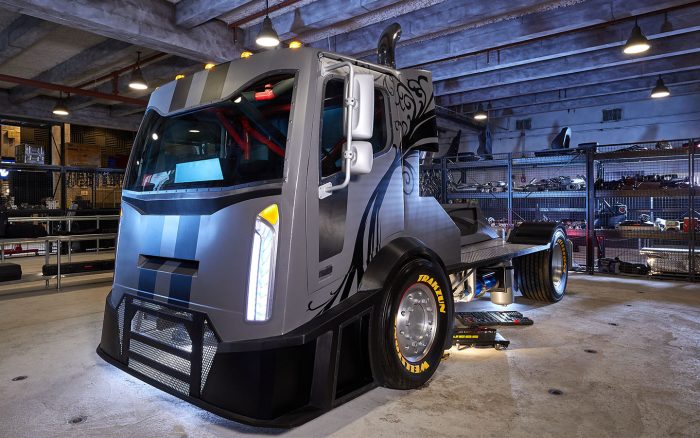 Here's a truck! It's gray! That's all I've got here, folks!
Here are some cars. I'm guessing they're both fast and also furious vehicles.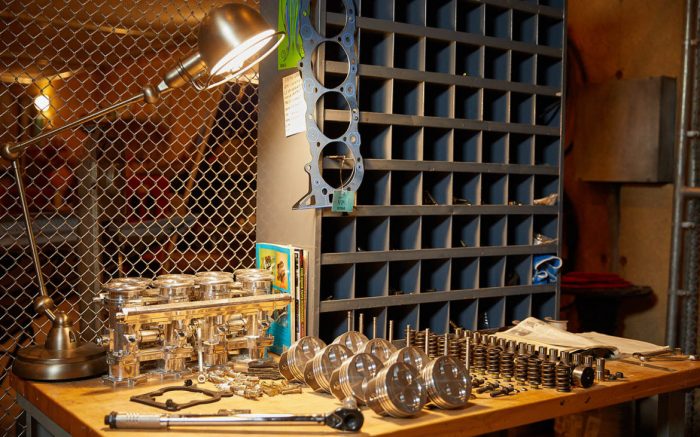 Behold: some gears. and other various tools. Pretty exciting!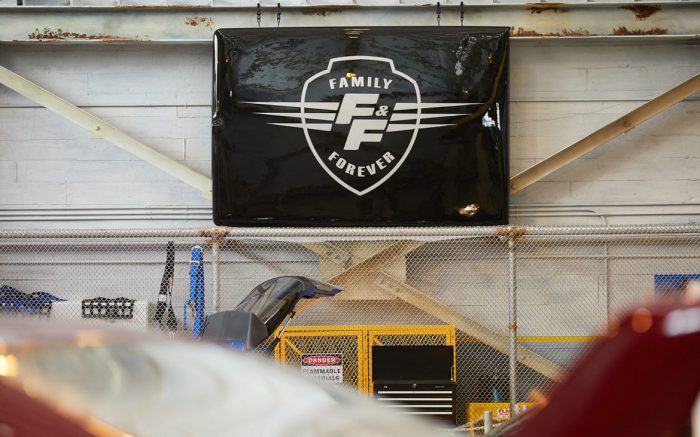 Finally, here's a logo for Fast and Furious that I'd consider getting tattooed on my bicep if I were a bigger fan.
Concept Art
In addition to the photos, here's some concept art for the Fast and Furious ride via the Universal Orlando site.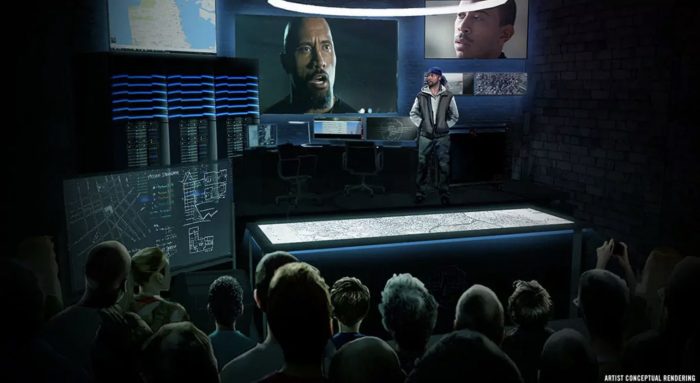 Here, people stand around looking at a photo of Dwayne "The Rock" Johnson with his mouth open. Perhaps he's talking about his beef with Vin Diesel.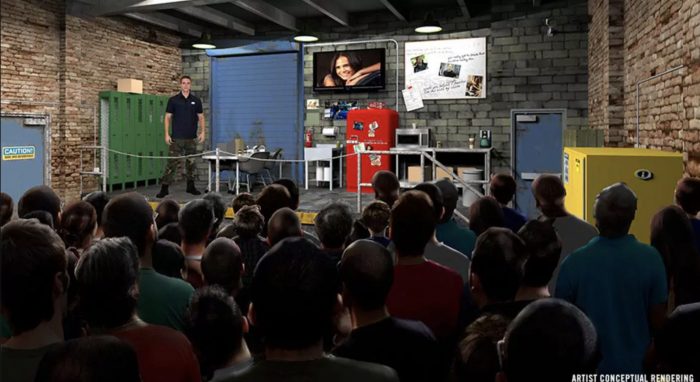 Then a gentleman in camo pants shows everyone a photo of Jordana Brewster. This ride has everything!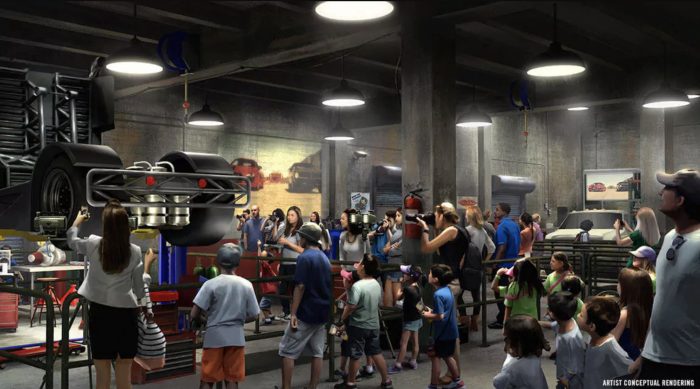 In this drawing, many people in shorts check out a workshop. Perhaps shorts are a requirement for this ride?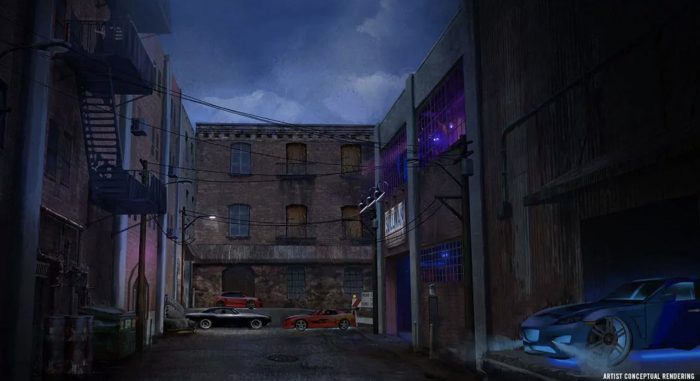 Here's a cool, dark alley. And a car with smoke coming out of the front. I'm sure you can fill in the blanks from there.
The Fast and Furious Supercharged ride will be opening in Universal Orlando in spring 2018.
Fast and Furious Ride Trailer
Join the Fast & Furious family for a full-throttle, high-octane experience where you'll be immersed in heart-pounding action alongside Dom, Letty, Hobbs and the rest of the crew. You'll meet up with the team and check out iconic vehicles and memorable locations from the films. Just as the party is getting started an enemy infiltrates your location and a wild chase ensues. You'll have to keep up with this unbreakable family as they help you escape from danger on this thrilling new ride, coming Spring 2018.