'The Meg' Photo: A Very Big Shark Lurks Beneath Unsuspecting Beachgoers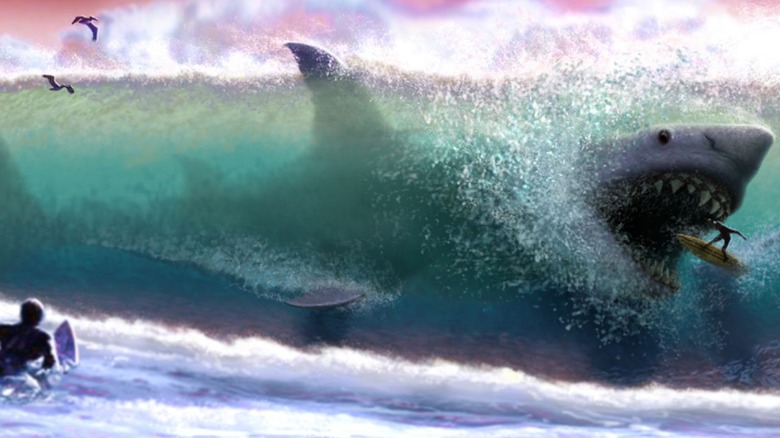 What lies beneath the waves? It's a question all of us have when we go to the beach, but the characters in Warner Bros.' upcoming The Meg aren't going to like the answer. A 70-foot shark called a megalodon that was long thought to be extinct has surfaced again, and only a Navy diver played by Jason Statham can save the day.
A new photo from the film has made its way online, along with a story from Statham about how he swam with real sharks to prepare for his role.
The Meg Photo
Director Jon Turteltaub's last three films were National Treasure: Book of Secrets, the all-but-forgotten 2010 live-action version of The Sorcerer's Apprentice, and the old guy comedy Last Vegas. But his future is looking bright with The Meg, because who wouldn't want to see Statham face off against a giant prehistoric shark?
Take a look at this new photo from Entertainment Weekly: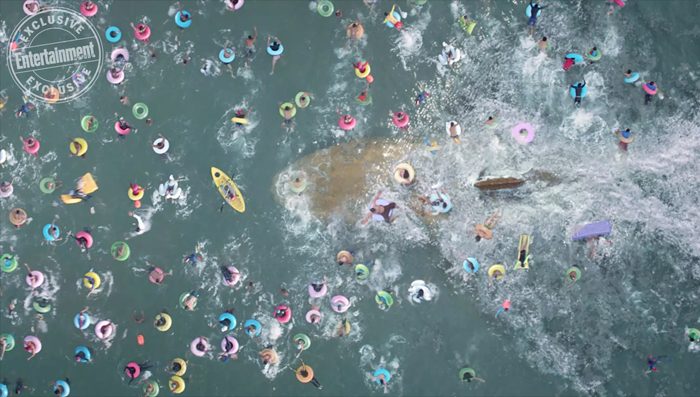 That gives you a bit of an idea of the scale of this beast, which is far larger than the shark in Steven Spielberg's Jaws. But bigger doesn't always necessarily mean better, and with a trailer for The Meg coming this Monday, that should give us a better sense of what to expect when the film debuts this summer. The film has been in the works since the late '90s – that header image is concept art from an abandoned version of the movie.
Jason Statham Swam With Real Sharks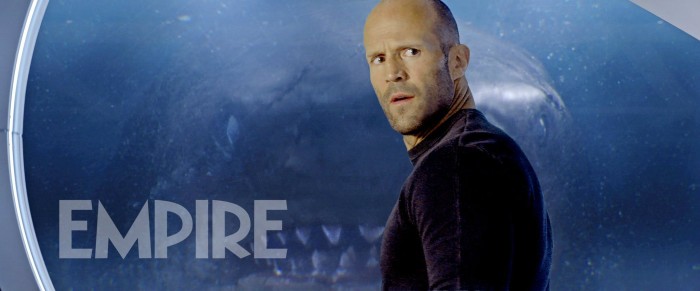 EW also has a quote from Statham about how he swam with actual sharks in order to prep for his character:
"On the early stages of the prep, we took a trip to Fiji, and we went diving with some bull sharks. They hand-feed them and it's a spectacular thing to see. These things are three meters in length, huge big things. There were 20 or 30 of these things, and they were hand-feeding [them] big tuna heads, and we got very, very close, and it was a spectacular moment. To swim in close proximity to a big, three-meter shark, is to be recommended to all and everyone."
In the film, which is based on Steve Alten's 1997 novel, Statham plays a U.S. Navy diver named Jonas Taylor. But the British actor already has quite a history being in the water, since he was on the British national diving team before he began his acting career:
He'll be doing a different type of diving here – and hopefully drop-kicking the shark in the jaw at some point, too.
The Meg will chomp its way into theaters on August 10, 2018.