Theme Park Bits: 'Jurassic Park' Night At Universal, Working Mech Coming To Pandora: The World Of 'Avatar'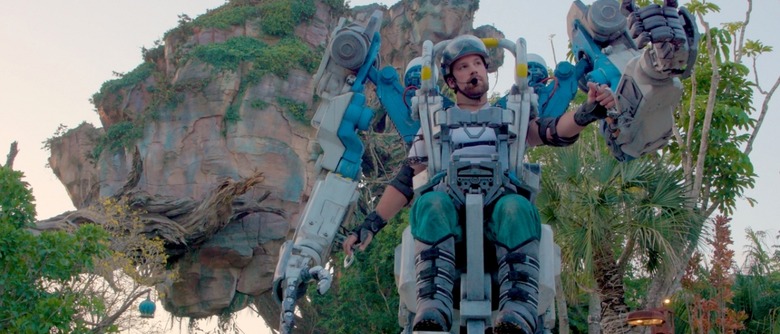 In this edition of Theme Park Bits:
Stranger Things fans, now's the time to mobilize to bring David Harbour to Halloween Horror Nights.
The 25th anniversary of Jurassic Park has inspired a special two-night event at Universal Orlando.
Dinosaurs evolved from birds so that gives Donald Duck license to invade Dinoland USA.
Street entertainment at Pandora – The World of Avatar is about to get a whole lot cooler.
See the new Pixar monorail designs for Disneyland Resort.
And more!
It may have started out in jest, but the Orlando Informer now has a full-on retweet campaign going to get actor David Harbour to run the Stranger Things maze with them at Universal Orlando's Halloween Horror Nights later this year. We've got more details on the maze here and if you want to do your part to help make an appearance from Harbour happen, all you need to do is retweet this reply from the actor himself. As of right now, the retweets fall far short of his projected goal of 300,000, but it's early yet, folks.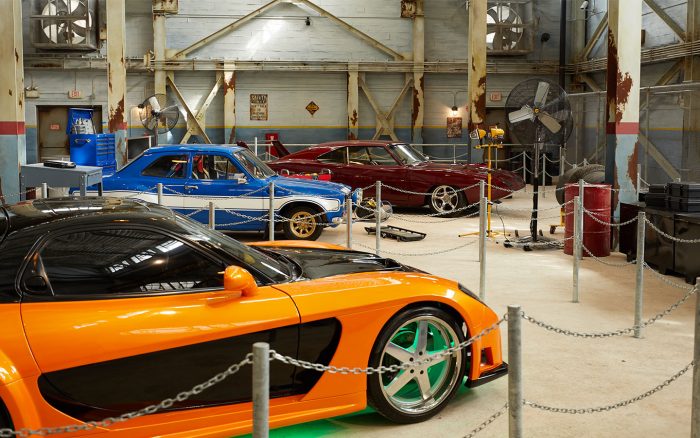 It's actually been a busy week for Universal news. We've now got our first look at some of the movie-authentic vehicles in the Fast & Furious – Supercharged attraction, perhaps indicating that the ride is getting very close to opening now. There's also a 25th-anniversary Jurassic Park event coming to the resort.
Universal Studios Hollywood has announced the Jurassic Park 25th Anniversary Celebration, a specially ticketed, nighttime event.

The event will be held on May 11 and 12.https://t.co/9eD6LTYSt2

— Inside Universal (@insideuniversal) April 5, 2018
Surfside Inn and Suites and Dockside Inn and Suites are the names of the two new hotels coming to Universal's Endless Summer Resort. A rooftop bar with spectacular views of Volcano Bay's Krakatau and downtown Orlando marks Universal's Aventura Hotel, which is set to open in August.
Inside Universal reports that the Harry Potter and the Forbidden Journey ride at Islands of Adventure is now running in 4K-HD.
CONFIRMED: Toy Story Mania at Disney's Hollywood Studios Will Not Offer FastPass for a Monthhttps://t.co/fev7uYCVMp pic.twitter.com/T1Kg6yuVno

— WDW News Today (@WDWNT) March 30, 2018
From April 9 to May 7, FastPasses will not be available for the Toy Story Mania! ride at Disney's Hollywood Studios. This is to allow for construction on a brand new entrance for the ride in Toy Story Land.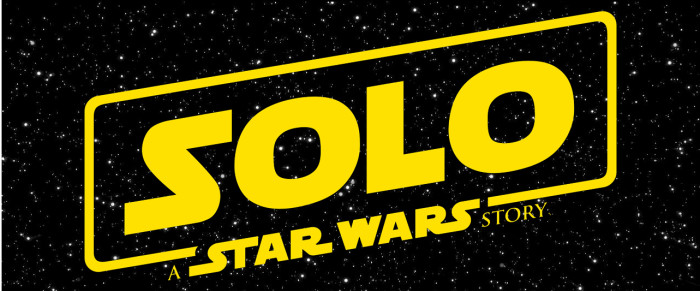 If you can't make it to this year's Cannes Film Festival for the worldwide premiere of Solo: A Star Wars Story, maybe the next best thing would be to celebrate the movie's release at Hollywood Studios. Star Wars: Galactic Nights is scheduled to close out the movie's opening weekend on May 27 and Joonas Suotamo, the actor who took over the role of Chewbacca from Peter Mayhew, will be there.
Even if you can't make it to Galactic Nights, Hollywood Studios still has plenty of other cool Star Wars stuff going on even before the opening of its Star Wars: Galaxy's Edge land in 2019. Speaking of which, a new permit to clear a 9.5-acre plot of land just south of the Galaxy's Edge construction site looks to be paving the way for the park's upcoming Star Wars hotel.
Pricing, Benefits List Revealed for Club 33 at Walt Disney World, First Location Expected to Open Soonhttps://t.co/FCzMBDHH96 pic.twitter.com/JZtxMT1elR

— WDW News Today (@WDWNT) March 28, 2018
Disney's Animal Kingdom saw a new construction permit filed this week, as well, for its Dinosaur ride building. It's just a rumor for now but what this could mean, according to WDW News Today, is that a corporate lounge once used by McDonald's there is the new secret location where the park's Club 33 will be built. The opening of Disney World's first Club 33, at Hollywood Studios, is said to be imminent and you can now see the full pricing and benefits plan for members with tens of thousands of dollars to burn.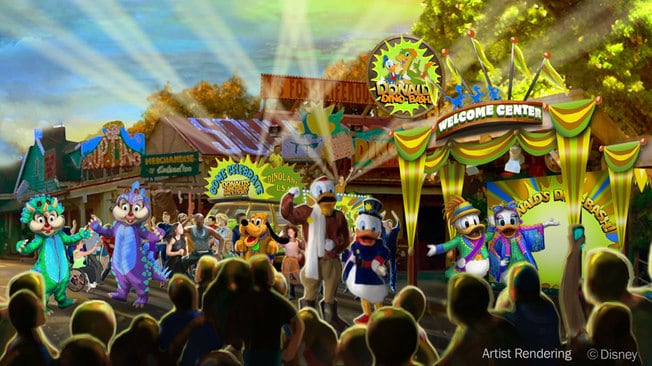 Dinoland USA, the section of Animal Kingdom where the aforementioned Dinosaur ride is located, will soon become the site of Donald's Dino-Bash. The first concept art for this event has been released and you can check that out that above courtesy of WDW News Today.
Donald's Dino-Bash will see Donald Duck and friends (including Launchpad McQuack!) overtake Dinoland USA starting May 25. Chipmunks dressed as dinosaurs: it's a necessary evil, perhaps, but what does this say about the human condition? How can we learn and grow from these chipmunks? Debate and discuss, people.
Elsewhere in Animal Kingdom, Pandora – The World of Avatar already has an AMP (Amplified Mobility Platform) exoskeleton sitting outside its Pongu Pongu lounge. But as you can see from the videos above, a full-on piloted "utility suit" will be coming to the land to regale guests with a new kind of street entertainment. In lieu of character greetings with ten-foot-tall blue Nav'i aliens, this will have to do.
Guests will soon have the opportunity to encounter the Master of the Mystic Arts, Doctor Strange, at Disney California Adventure park! https://t.co/Ukr9fyql0z pic.twitter.com/qULLI5fBbq

— Disney Parks (@DisneyParks) April 5, 2018
Over on the West Coast, character hunters and Marvelites can look forward to seeing Dr. Strange at Disney California Adventure.
It's the Year of the Dog in the Chinese zodiac and now Disneyland is going to the dogs, hosting field trips for service dogs in training.
Checking out the great-looking new @TheIncredibles Monorail decor at @Disneyland. pic.twitter.com/vD029bI83C

— Inside the Magic (@InsideTheMagic) April 2, 2018
Disneyland Resort has debuted a new Incredibles design for its orange Mark VII monorail. The blue monorail is also running with a Finding Nemo design and the red monorail is expected to unveil its own new Pixar design soon to promote the resort's upcoming Pixar Fest event, which starts April 13. Maybe the sight of these monorails will tide you over until the new lemon flavor of Dole Whip goes on sale at Pixar Pier after the land's opening on June 23.
The Disneyland Monorail has received a special enhancement just in time for Pixar Fest, starting April 13 at the Disneyland Resort! Check out the Pixar-themed trains: https://t.co/RXk0Srnub7 pic.twitter.com/wRXo4VlqM2

— Disney Parks (@DisneyParks) April 4, 2018
On June 30, AMC Theaters will join the Rainforest Cafe and other Downtown Disney locations in closing to make room for the expansion of Disneyland Resort. WDW News Today reports that the AMC Downtown Disney 12 will relocate to the Anaheim GardenWalk shopping center next year.
Waiting in line for food can feel like a real time-waster when you're trying to get the most out of your day at Disneyland. Soon, however, there will be a way to avoid the lines without giving up the food, as the Disneyland App has a mobile ordering service coming to it. For its part, Walt Disney World Resort is set to begin rolling out a new digital room key feature to its hotels on the My Disney Experience app.
As you can see in the POV video above, In the Loop has literally gone ... in the loop ... of the new Electric Eel roller coaster at SeaWorld San Diego.
Tokyo Disney Resort's year-long 35th-anniversary celebration is almost here. The celebration begins on April 15 and the resort is expected to make an announcement any day now with regards to its planned 2.7-billion-dollar expansion. Will the expansion bring a third Disney park to Tokyo as previous rumors have indicated?
We'll have to wait to find out, but in the meantime, GaijinPot has a sweet rundown of the resort's 10 best attractions. This list focuses on rides with elements unique to the Japanese Disney parks, so you won't see Toy Story Mania! on there, even though it's the most popular DisneySea ride among locals and regularly commands insanely long lines.