'High Fidelity' Is Becoming A Female-Led TV Series On Disney's Streaming Service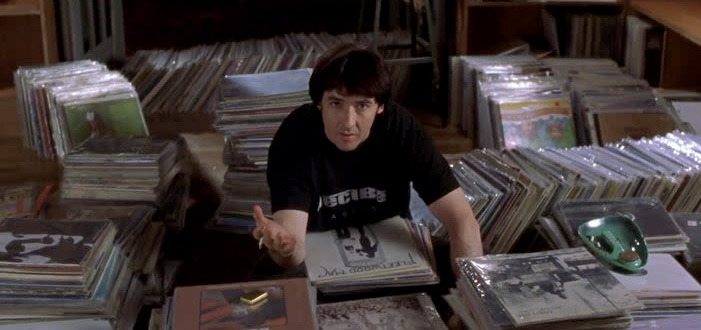 The forthcoming Disney streaming service isn't going to launch until sometime in 2019, but the House of Mouse already has plenty of movies and TV shows in development. Most of the programming they've planned so far has sounded quite family friendly, but for one of their TV projects, they're looking at turning an R-rated romantic comedy into a TV series.
The Disney-owned Touchstone Pictures released an adaptation of Nick Hornby's 1995 novel High Fidelity in 2000 with John Cusack in the lead role as a record store owner looking back at his failed relationships as part of hopefully making his love life a little better as he tries to figure out where he went wrong. Now there will be a High Fidelity TV series created for the Disney streaming service.
Deadline has news of the High Fidelity TV series heading to the yet-to-be named Disney streaming service, but the adaptation will come with some significant changes from the original story. First of all, the project will be gender-swapped to put a female character in the lead role. And rather than having R-rated material, the series will be crafted towards a PG-13 audience.
As for the story, it will still feel like High Fidelity as it focuses on a record store owner breaking the fourth wall and talking to the audience about their past relationships in a personal diary sort of way. And there will still be a prominent love for records and mixtapes as John Cusack's character had in the film adaptation.
Writing the series will be Veronica West and Sarah Kucserka, who previously worked on Ugly Betty and have the perfect perspective to write High Fidelity from a female perspective. Meanwhile High Fidelity co-writer Scott Rosenberg is producing along with his Midnight Radio cohorts Jeff Pinkner, Josh Appelbaum and Andre Nemec.
Though it might seem easy to merely create female versions of previously established intellectual property, there are plenty of great stories that are made fresh and interesting by telling them from the female perspective. High Fidelity is certainly one of them, especially since the original story follows a character who incessantly whines about his woman troubles without every really taking responsibility for his own shortcomings.
High Fidelity will be one of an estimated five original TV series coming to the Disney streaming service every year, along with four or five original movies. Some of the projects in development include updates of Honey, I Shrunk the Kids, Father of the Bride and The Parent Trap while the TV side will have a new Star Wars series from Jon Favreau, a Monsters Inc. animated series and more. There's plenty more on the way too, so stay tuned to see what else ends up on the Disney streaming service.