'The Accountant' Was The Most Rented Movie Of 2017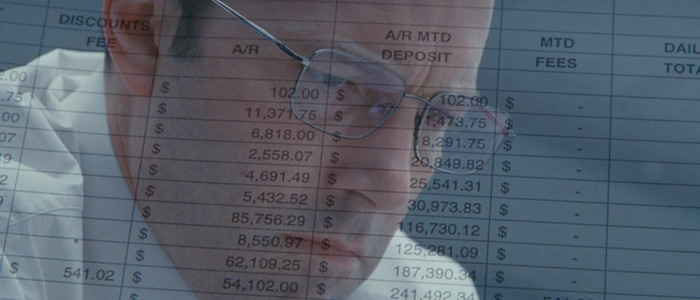 Here's something unexpected: The Accountant, the 2016 action movie where Ben Affleck crunches a lot of numbers and shoots a lot of people, was somehow the most rented movie of 2017. It seems that even in an era where thousands upon thousands of films are available to stream on platforms like Netflix, audiences will still go out of their way to rent a Ben Affleck action flick.
The Accountant, a mid-budget action movie from 2016, was inexplicably the most-rented film of 2017. Don't let anyone tell you cinema is dead, folks. The MPAA has decided to break with tradition and include home entertainment in its annual report (via THR). As a result, we have a snapshot of the titles that took digital rental by storm. The leader of the pack: The Accountant, a serviceable 2016 action flick helmed by future Suicide Squad 2 director Gavin O'Connor and starring Ben Affleck. Here's The Accountant trailer and synopsis, in case you weren't one of the people renting it in 2017.
The Accountant Trailer
Christian Wolff (Ben Affleck) is a mathematics savant with more affinity for numbers than people. Using a small-town CPA office as a cover, he makes his living as a freelance accountant for dangerous criminal organizations. With a Treasury agent (J.K. Simmons) hot on his heels, Christian takes on a state-of-the-art robotics company as a legitimate client. As Wolff gets closer to the truth about a discrepancy that involves millions of dollars, the body count starts to rise.
"Today's home entertainment entertainment is exploding and there are no signs of slowing down," said MPAA chairman-CEO Charles Rivkin. Other top rentals for 2017: Disney's Moana and and Warner Bros.'s Wonder Woman. Per THR:
The U.S. portion of home entertainment spending was $20.5 billion — a 5 percent year-over-year gain — including $13.7 billion in digital spending, a year-over-year increase of 20 percent and up 110 percent from 2013. The spend on physical home entertainment was likewise down 15 percent in North America ($6.83 billion). Interestingly, online movie views and transactions decreased 11 percent year-over-year, while there was a 45 percent spike in online TV views, i.e., those watching streaming services, pay-per-view and other digital platforms on their televisions.
In other words, even in the age of streaming platforms like Netflix, people are still going out of their way to rent certain movies. Still, it's somewhat strange that The Accountant is the top rental of the year. Then again, The Accountant was a big enough box office hit that Warner Bros. is developing a sequel with Affleck returning.