'Rogue One' Writer Teases A 'Last Starfighter' Sequel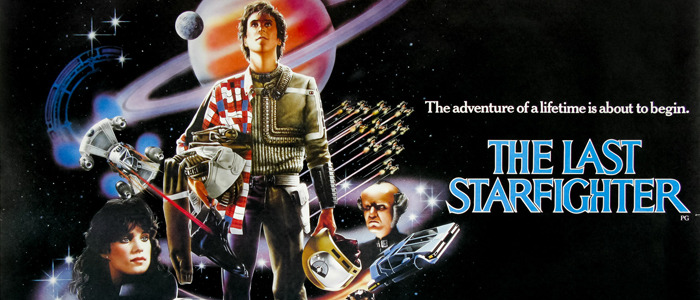 Producers have been wanting to remake the 1984 sci-fi film The Last Starfighter for years, but the rights to the project have been tied up with the original film's writer. Even Steven Spielberg couldn't lock them down. But now Gary Whitta, the screenwriter of Rogue One: A Star Wars Story, has hinted that not only is more Starfighter is on the way, but he's teamed up with the movie's writer to write the screenplay. Learn more about The Last Starfighter sequel below.
Out of the blue, Whitta tweeted some concept art for a new version of the story earlier this morning:
Okay, probably shouldn't show you this so early but here's a little something I've been tinkering on with my co-writer Jonathan Betuel. You might recognize the ships. Thanks to the amazing Matt Allsopp (lead concept artist on ROGUE ONE) for creating these images for us. pic.twitter.com/CIobLYYRHk

— Gary Whitta (@garywhitta) April 4, 2018


Jonathan Betuel wrote the screenplay for The Last Starfighter, and since he's retained the rights to the story, he's been one of the biggest obstacles standing in the way of a potential remake or sequel over the years. But he's actively working with Whitta here, so those problems are no longer in the picture.
Whitta also tweeted "forgot to cc @SethRogen since I know he's a fan
", potentially implying that Rogen, who spent years futilely trying to remake the movie, may be involved in some capacity as well. Back in 2014, Whitta and Rogen were tweeting about the possibility of a remake, with Rogen saying "few movies deserve a remake like that one," and Whitta saying that a fan-made "modern trailer" for the movie "got [him] all amped up."
Today, Whitta followed up his tweet featuring the new concept art with this:
Okay, back to work... might have a bit more for you later pic.twitter.com/mYeLqHUvrb

— Gary Whitta (@garywhitta) April 4, 2018
A Sequel/Reboot
In an interview with io9, Whitta spilled a few more details about the new project. He explains how he tracked down Jonathan Betuel, pestered him with fan questions, and then began working with him on "what a new version might look like." He says they currently have a "fully developed story that is a combination of reboot and sequel that we both think honors the legacy of the original film while passing the torch to a new generation." It sounds like there are still some rights issues that need to be worked out before the project is officially given a greenlight, and you can read more about that at io9.
As for Rogen's involvement, Whitta says he tagged Rogen in this morning's tweets because he knew Rogen was a fan of the original. He also said, "Personally I think he'd make a fantastic Centauri," referring to the extraterrestrial inventor of the video game in the original movie that serves as a recruitment tool for an alien race. (Worth noting: Rogen's Hulu series Future Man is heavily inspired by The Last Starfighter, and likely came about at least in part because Rogen couldn't get the rights to remake the movie.)
The Last Starfighter's Many Revival Attempts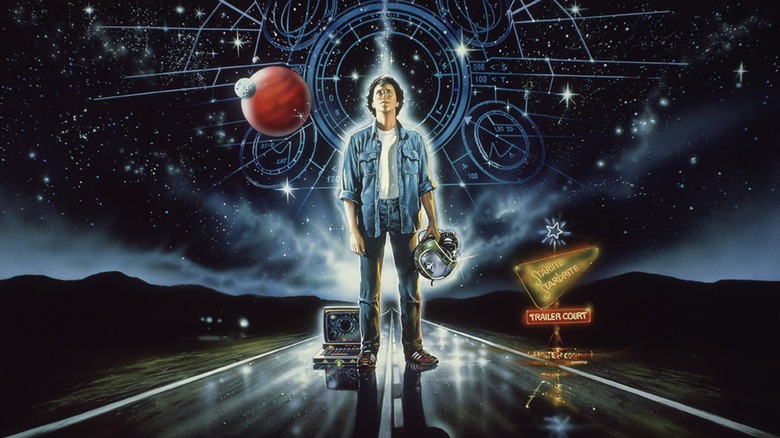 While many have tried their hand at a new take on The Last Starfighter, none have succeeded. But back in 2015, Betuel himself was working on a television reboot of the movie called The Starfighter Chronicles that featured a virtual reality component. The show would have been "about instilling a moral code," Betuel said, and while the majority of it would have been a traditional TV series, special scenes would have let audiences with VR headsets "look around and explore the inside of a spaceship or immerse themselves in an alien firefight." That show never materialized.
Earlier this week, writer Dan Mazeau was hired to write the screenplay for Armada, a movie adaptation of Ready Player One author Ernest Cline's book of the same name. That story is essentially a rip-off or homage (pick your poison) of The Last Starfighter, so it'll be interesting to see which of these projects gets off the ground first – assuming what Whitta is teasing is actually a new movie and not just a comic book or something along those lines.
More than a year before Rogue One came out, Whitta spoke with /Film about the possibility of a Last Starfighter remake, and he was hopeful at the time:
"Man, I wish. I'm one of a very long list of screenwriters who would kill for the opportunity to bring that back. It just seems like the rights are impossible to figure out. Maybe one day. If there's one thing that movie taught me, it's to never stop believing that anything is possible. Even in Hollywood."
We'll keep you posted with more as we learn it.