Rian Johnson's New 'Star Wars' Trilogy Will Capture The "Spirit" Of The Series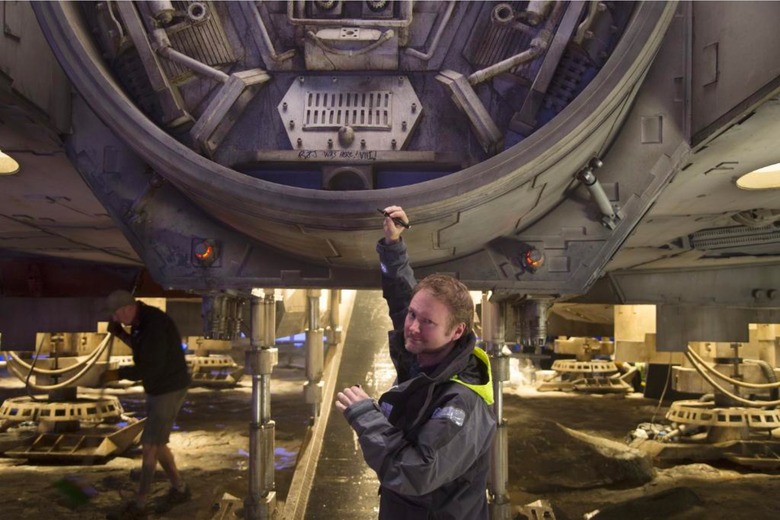 Rian Johnson is starting fresh with his new Star Wars trilogy. After throwing much of the Star Wars mythology out the window in Star Wars: The Last Jedi, he's returning to the spirit of the original trilogy to shape his new films.
Johnson is still in the early stages of planning the new Star Wars trilogy, but he already has a vision of what those films will look like.
"I'm looking at everything right now," Johnson told Digital Spy. "I'm honestly just in this very nice 'OK, what is this thing going to be?'"
The new Star Wars trilogy will be the first series of films separate from the Skywalker saga. But Johnson said his new films will be more familiar than not:
"The only goal I have is to think about how Star Wars made me feel as a kid. And that's it. I'm trying to capture: what is that, if it's not iconography that we recognise, necessarily, from the original trilogy? What captures that spirit? What can be that for a kid who's never heard of Star Wars? It's getting back to the very fundamental questions of what makes this what it is."
The true "spirit" of Star Wars is clearly up for debate, after the wrath that The Last Jedi incurred in some circles. I thought that The Last Jedi was truest to the spirit of the original trilogy, even if it took a radical approach to the mythology that the franchise has built. The Last Jedi returned to what made A New Hope so special: the fate of the galaxy in the hands of a farmboy "nobody" — before he became the fated Chosen One.
But it's still very early in the process. Johnson could turn to Joseph Campbell's classic hero's journey, which the original Star Wars trilogy was structured around. He could evoke the classic iconography of the original films. Or he could interpret the true "spirit" of Star Wars in an entirely different way than fans have in mind. But Johnson is prepared for a little hate to come his way. He added:
"And then also just knowing that that's just the flip side of the coin. You can't take the good stuff without realising that with that same passion, you're going to have people that are upset about stuff, but that's not necessarily bad; it's just both sides of the same coin of people really caring about this. You can't take the good without the bad."
What do you think Rian Johnson could tackle with his new Star Wars trilogy?