Fox Searchlight Signs Deal With Guillermo Del Toro For More Fantasy, Horror And Sci-Fi Films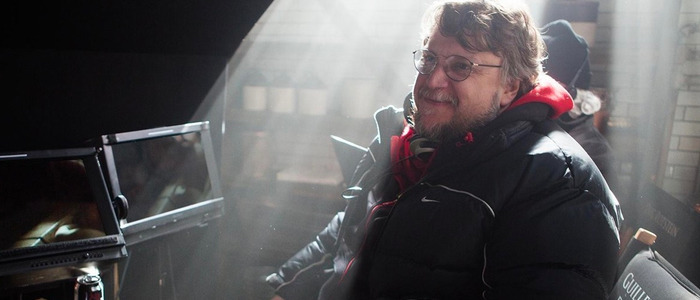 Fox Searchlight is obviously quite pleased with Oscar winner/monster maker Guillermo del Toro. So much so that they've signed a deal with the director that covers live action feature film projects to be written, produced and directed by del Toro. Searchlight will also develop a new label that will serve as a home for new horror, sci-fi and fantasy films, including those produced and curated by del Toro. More on the del Toro Fox Searchlight deal below.
Good things can still happen! The Shape of Water director Guillermo del Toro is still riding high after his recent Oscar wins, and Fox Searchlight wants to keep him happy. Searchlight just inked a deal with the filmmaker that will enable del Toro to write, produce and direct new films. On top of that, a brand new, soon to be named label will usher in new projects in the horror, fantasy and sci-fi genres.
The first project will be Antlers, "a story about an elementary school teacher who takes in a troubled student that harbors a mysterious family secret with deadly consequences." Hostiles director Scott Cooper will helm, with a scrip from Channel Zero creator Nick Antosca & Henry Chaisson, based on the short story The Quiet Boy by Nick Antosca. Del Toro, David Goyer, and J. Miles Dale will produce, with Kevin Turen serving as executive producer. Antosca's Channel Zero is the best horror TV show you're probably not watching, so I'm all for more work from him.
This is great news all around. For years, del Toro has had issues getting several projects off the ground – he has a laundry list of unmade films, including At the Mountains of Madness and The Haunted Mansion. Now, recent Oscar glory has given him a hefty douse of clout, and Fox Searchlight is providing the filmmaker with an opportunity to get even more projects off the ground. Of the deal, del Toro said:
"For the longest time, I've hoped to find an environment in which I can distribute, nurture and produce new voices in smart, inventive genre films and channel my own. In Fox Searchlight, I've found a real home for live action production — a partnership based on hard work, understanding of each other and, above all, faith.  After the wonderful experience I had with Fox Searchlight on 'The Shape of Water,' I am honored to have the opportunity to continue the relationship. I am more than grateful to Nancy, Steve, David and Matthew for their trust in me and for joining me on this adventure."
"As well as being a brilliant filmmaker, Guillermo is a passionate collaborator, curator and advocate for other artists.  Working with him on this new label, focused on the highest quality projects in the genre space, allows Searchlight to expand our reach to new filmmakers and new audiences around the world," added David Greenbaum and Matthew Greenfield, Fox Searchlight Pictures' Co-Heads of Production.
There's nothing to indicate this deal will exclusively tie del Toro to Fox Searchlight. In other words, he can probably go out and make films elsewhere if he wants to. Could this mean long-delayed dream projects like At the Mountains of Madness will finally come to light? I'd certainly like to think so, but I have my doubts. No matter what, though, del Toro will continue to have a home at Fox Searchlight, and Searchlight will likely continue to throw money at him and give him the chance to make more great movies. This is very exciting news all around.